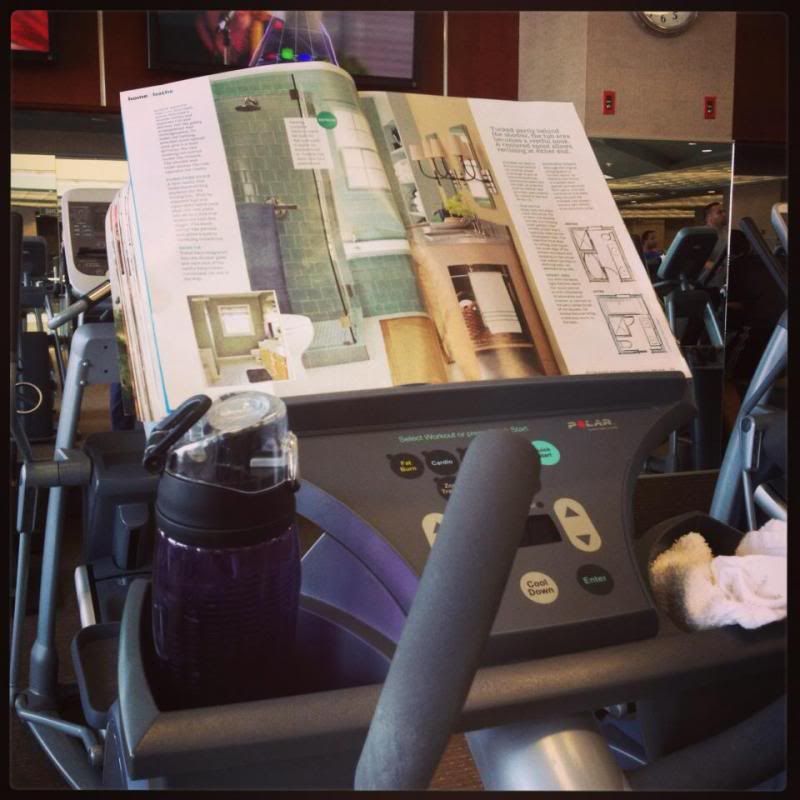 Something that I used to really enjoy doing would be to walk around the neighborhood in the evening, listening to music, and looking at all of the houses and even seeing inside when the lights were on. (Not in a creepy way!) I was in high school, and I was busy in the daytime. I missed all of the little details when I would rush by in my car, when I was on my way to school or work or track practice or whatever. In the evening, there was a calmness about the neighborhood and I could stop to take it all in. I could wind along those streets, letting my mind wander, for as long as I wanted to.
During this time in my life, I spent a great deal of time at my grandparents'. They built a house in a small but growing neighborhood that ended up taking off quite well. The little houses I remember when I was small have made way for bigger, more ornate houses. It was in this transition that I would do my wandering and watching.
Something would happen to me as I made my way around. I felt inspired. I loved the idea of having a home and
really
making it mine. I loved all the little details that I observed. I loved the swarm of ideas that came over me, and instilled in me this wonder about what could be. Potential is the most exciting thing in the world. I'd step up my walk, and let the endorphins and the inspiration swell together like a beating drum-- my lifeblood.
Now, sometimes it's easy to get swept up in the current moments. Whatever is happening NOW takes precedence. Yesterday, I had a few hours completely to myself. I decided to reach back and tap into the free feeling I got on my evening walks. My neighborhood isn't quite as beautiful as the one I grew up in, but I DO have a subscription to Better Homes & Gardens (probably the only 23-year-old ever), and a gym membership. So I picked up and headed to the gym, hopped onto an elliptical, plugged in my earbuds, and flipped through the pages of BH&G.
Something cool happened. The same wave of excitement at the
potential
of amazing architecture and interiors came shooting back to me as if realized from a memory. The trick is that I made space for it. I welcomed that inspiration back into my life -- I expected it. When it came, I was fully appreciative of it. The cool thing about it now is that I do have a home, and I do have plans for a future home, and all the inspiration that I'm collecting is so much closer to reality than it used to be!
I am the master of my life,
as a good friend once taught me.
So, let's bring it to you. Think back to times when you felt free, happy, un-edited, and fulfilled. What were you doing? Who were you with? Try to find a way to incorporate it back into your life in some way or another. Talk about it with yourself! Tell your friends! Make your past fulfillment today's reality. :)