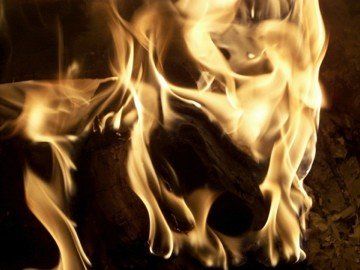 My good friend Monika recently turned me on to a new blog,
The Daily Love
. As it is currently, I'm getting a little tired of the same ol' same ol' when it comes to reading blogs. I need something with a little more SUBSTANCE! Now and then, I really appreciate a stellar outfit or an beautifully stacked set of bangles. Do I need to see it from each and every blog post? No, not really.
So, I'm seeking to expand my daily reading and writing to be more all-encompassing, and maybe more meaningful and inspiring to the people who share this online community. I feel that there is a reason that I write, and I want to expand myself beyond where I have been.
Today, a
post
on The Daily Love discussed fear and our reactions to it.
For me, when opportunity comes, I usually want to hide in my bed or under something. I want to retreat and not go out into the world. It is EXACTLY moments like this that I know I must keep going.
I feel that I am met with the same feelings when I feel fear. For example, way back in high school, I got into cross country. It was the first time I really delved into an individual sport. I worked hard at it, and got good (by my standards). But then, I got to a point where I scared myself because I didn't know what was possible! I felt dread every time a meet came up, and wouldn't want to run.
Most recently, I've been given a wonderful opportunity to develop myself into a strong leader in my career, and it's scary! Each day, individual situations come up that try me and challenge me. I know that I can work hard, but there is still the little voice inside me that questions, "What if you fail?" It's enough to make me want to hide under the sheets and stay in bed!
It's so important to identify when we feel this way, to accept our fear and then meet it with strength and perseverance. We are exactly where we need to be at this moment in time, and each day brings learning and growth.
What are you afraid of? Identify it!