One of my favorite things in the world is jeans. After that comes black clothes. They're just so EASY! If you take the same t-shirt in pink and in black, the black just automatically looks more polished. Nothing against pink, I love it dearly, too. Black and denim together is like a cosmic alignment of right-ness that makes for chic and polished outfits brought to life by accessories.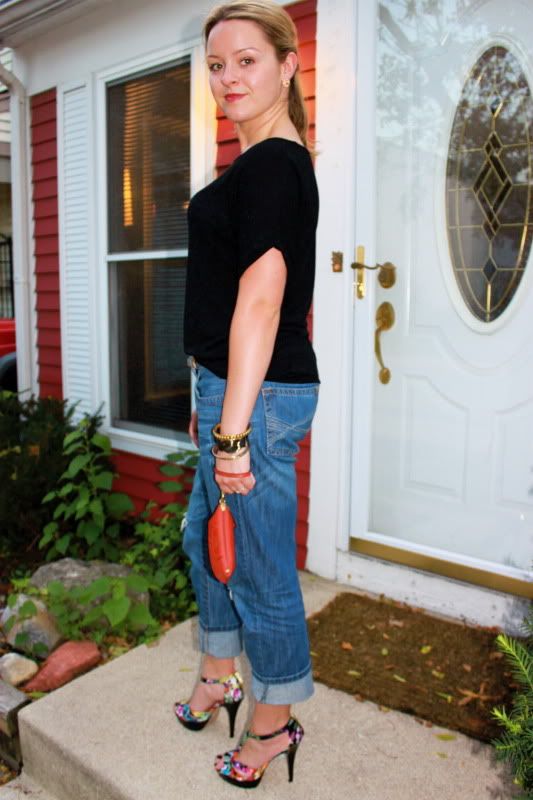 Top: Gap || jeans: Aero || shoes: Steve Madden || wristlet: Coach || belt: Gap || bracelets: various and very random!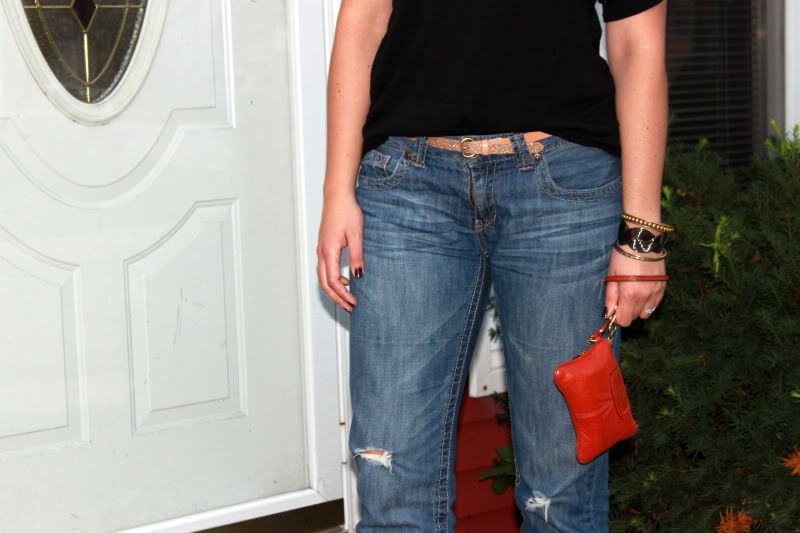 See how the black shirt and jeans kind of make a great canvas for whatever you throw at 'em? Especially on mornings when you doubt that you'll ever be able to throw a decent outfit together again in your life, black and denim makes it work. So, cheers to packing for a weekend trip with a sloo of it!
Also, something VERY exciting is starting next week. Can't wait for you to see it.