Dear Readers,
I am so excited to be starting a new project on EmilyAnneStyle. I announce to you that Boutique of the Week will be my new and exciting feature on local boutiques in the Chicagoland area. In these posts, you'll be introduced to the gems of fashion hidden within the area. I'm interviewing boutique owners and snapping photos to give you an inside glimpse of some great fashion sources. I believe that fashion is best when it is personal, and in these small businesses you can really find some great fashion that fits your personal style (and you won't see it all over the place on other people!). So without further ado, the first Boutique of the Week...
Bella Caley, 20 W. Jefferson, Naperville, IL
Bella Caley thrives in the heart of Downtown Naperville, in the midst of all the bustling restaurants and shops. From the outside, you'll recognize it from its ever-changing display of outfits and accessories. As you walk in, you're greeted into an environment that is warm and cozy, all wine-colored walls and black fixtures. Nearly every customer comments on the Voluspa candle burning near the desk, one of the many from which you can buy. The environment is a result of tender planning and active care, in a way that comes off as effortless. Owner Cindy Meals describes it as "a place where women can come in and feel comfortable."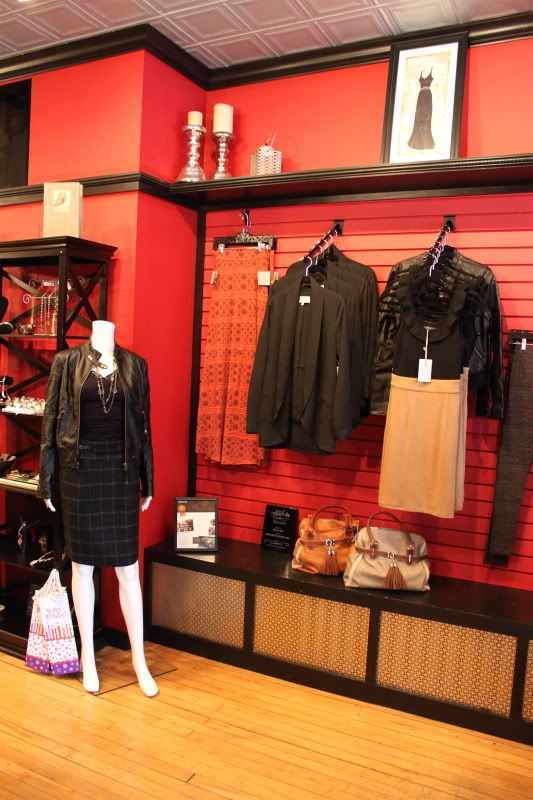 It was Cindy's love of fashion that led her to opening up her own boutique. One of her favorite parts of the job is picking out the fashions for the next season. Even though the shopping is fun, it takes planning and hard work; Cindy strategically plans everything she buys. She stays true to Naperville by buying for Naperville customers, and a wide range of them, at that: "I wanted to buy something that looks good on all people." Bella Caley carries items from great brands including BB Dakota, Hazel, Mystree, Wish, Wooden Ships, Gentle Fawn and more, and it's forever changing.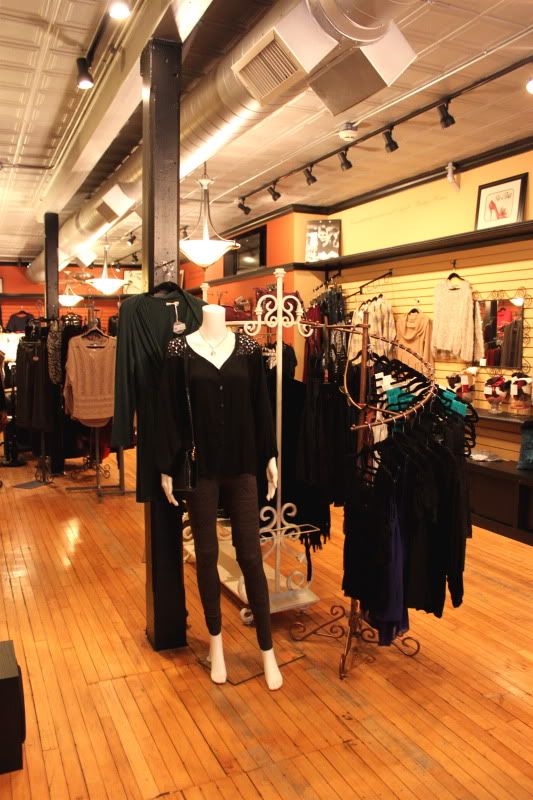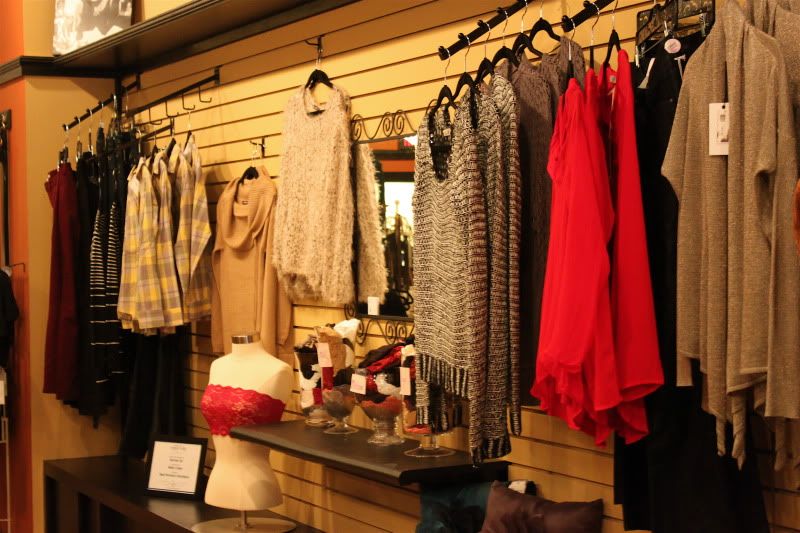 One of the best features of Bella Caley is the customer service. You can be sure that you'll be warmly greeted when entering the store, but also that you won't be followed and hounded as you browse. The ladies at Bella Caley are kind of like your trusty shopping companions: "We try to be helpful without being offputting, we're honest, we try to help people find the thing that does look good," Cindy explains. The employees are ready to help you find a way to tie an outfit together, to find the best pair of earrings, to make your look your best. It's not at all uncommon for customers to bring in their own piece in search of finding something to pair with it, and the ladies there will gladly assist.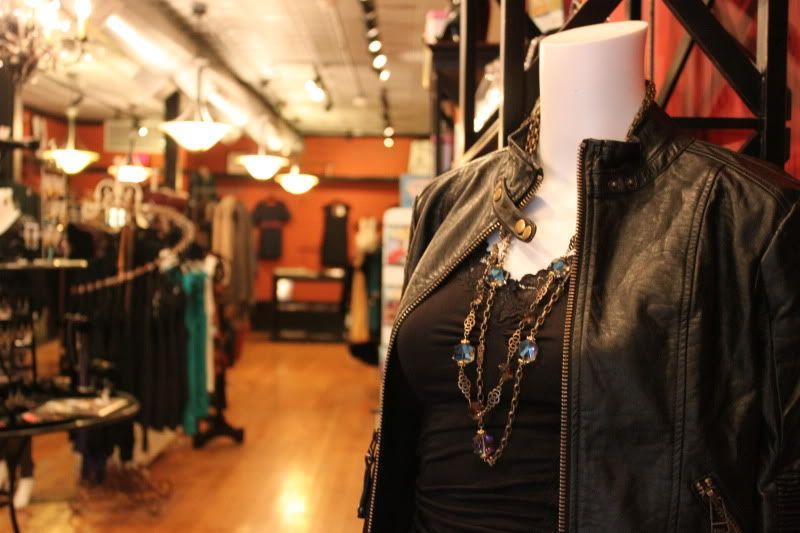 A customer favorite at Bella Caley? The jewelry! The collection is glitzy, unique, beautiful, and there's always something new. "We change it up, we don't always have the same thing. People come in looking for whatever's new," says Cindy. Brands vary from trendy brands like Funky Junque to carefully-selected artisan brands from India.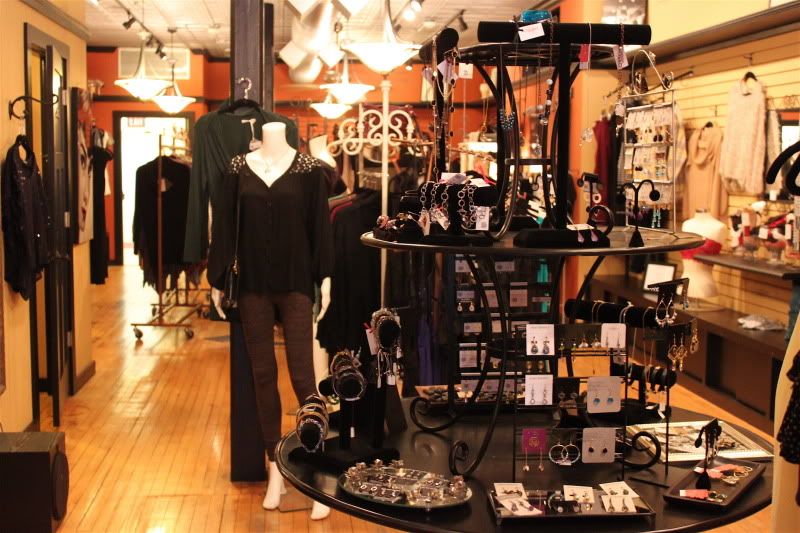 A personal interest of mine? The fancy underthings! Bella Caley carries a great line of lacy bandeau tops, for putting underneath when you need just a bit more coverage. They also carry a great lineup of handy undergarment fixes for avoiding those treacherous waldrobe malfunctions. And the arrangement of it all? Much like your trendy friend's boudoir.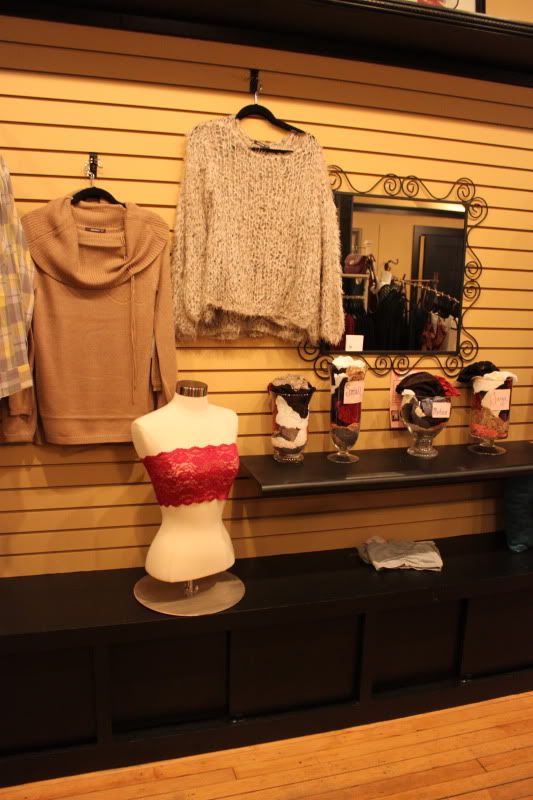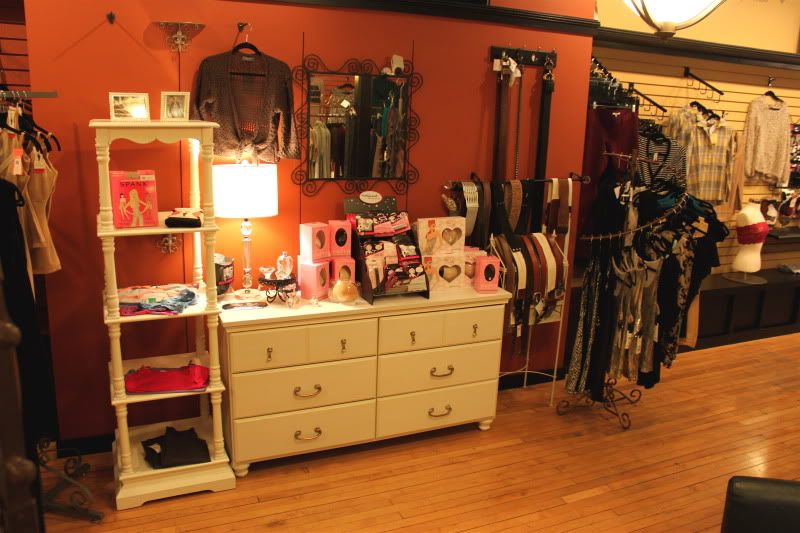 All in all, Bella Caley is a definite must-visit if you're in the Naperville area. See something you like? Call up and ask about it! 630-369-4991 is the number! There's also a website:
http://bellacaley.com/