I'm going to combine the last two days of our NYC trip into one post. Now that we're back, I'm ready for the next project!
Anyhow, here we go!
We spent some time in Chelsea Market. It was amazing! Their Anthropologie is to die for, and it seems that its vibe continues throughout the market. For being situated in such a bustling area, Chelsea seems somewhat ethereal and detached. It was amazing!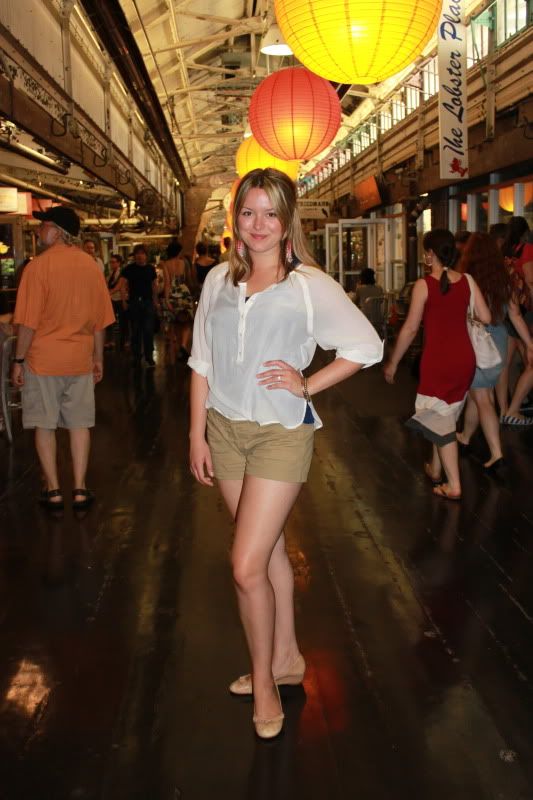 top: Loft || earrings: World Market || shoes: Anne Klein
These great lanterns lined the whole thing. It's kind of like a big, long strip of little stores and restaurants all over... such as the amazing sandwich place where we got this:
And then there was this really cool waterfall thingy right in the middle of it all: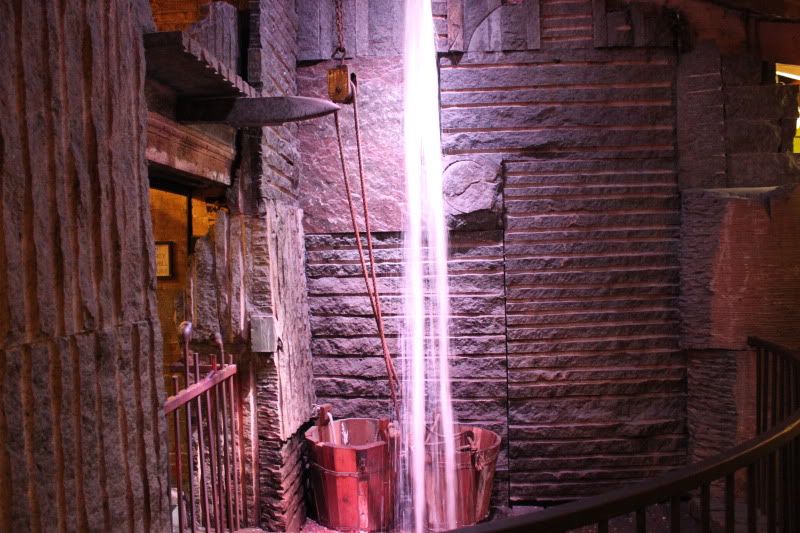 One of the greatest parts, I think, was the sample sale! This place was GREAT. Tons and tons of Free People things for next to nothing. I got a great top for $20 (coming soon to a blog post near you).
On our last day, I wore a pink dress and ate an ice cream cone.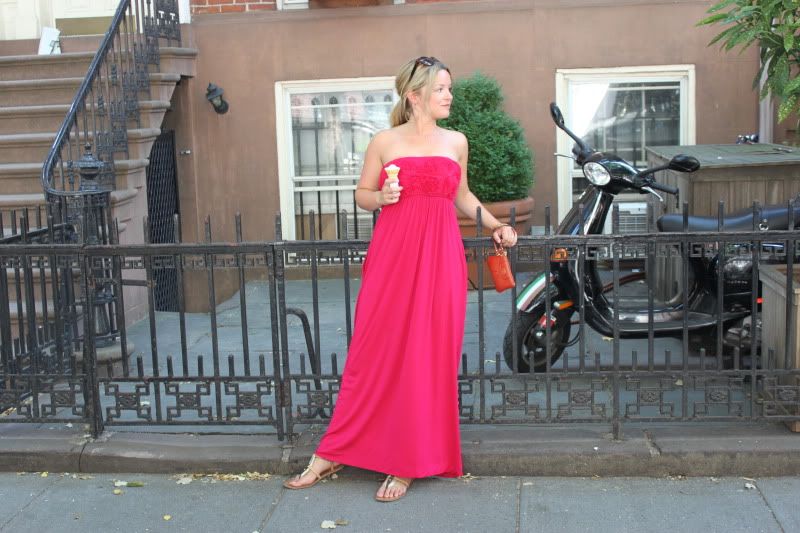 Dress: Soma