Accessories are like the punctuation (and expletives) to words. They are the sprinkles on top, the cream filling! Accessories have the power to take an outfit and boost it up to the next level of fabulous. There are some accessories that seem to do this many times in many circumstances. These, friends, are my favorites!
The trusty sunnies! These sunglasses have been in my wardrobe for at LEAST a year. That's big for me and sunglasses. I love the classic shape and the tinting. I love them so.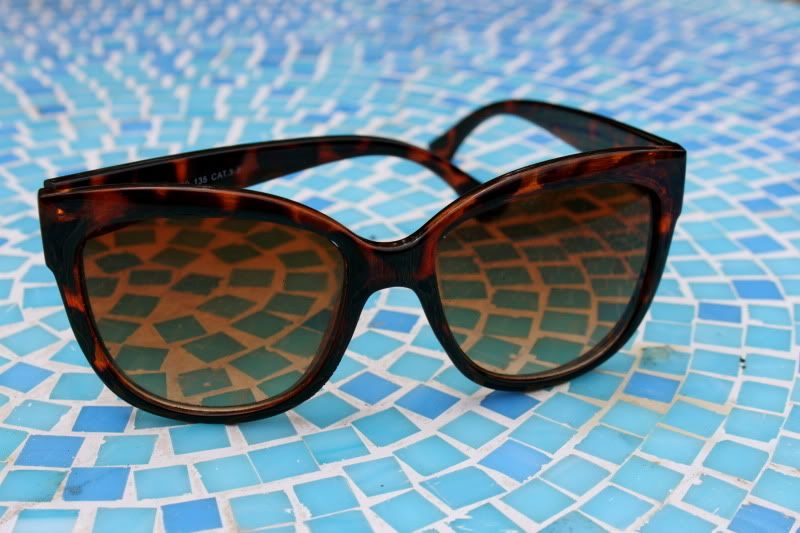 Forever 21
These stacking bangles are on my arm at least once a week. They're great alone or bundled into a stack.
World Market
This is my most popular necklace. As in, when I wear it, EVERYONE asks about it! The best news is that I paid less than $10 for it... now that's the icing on the cake.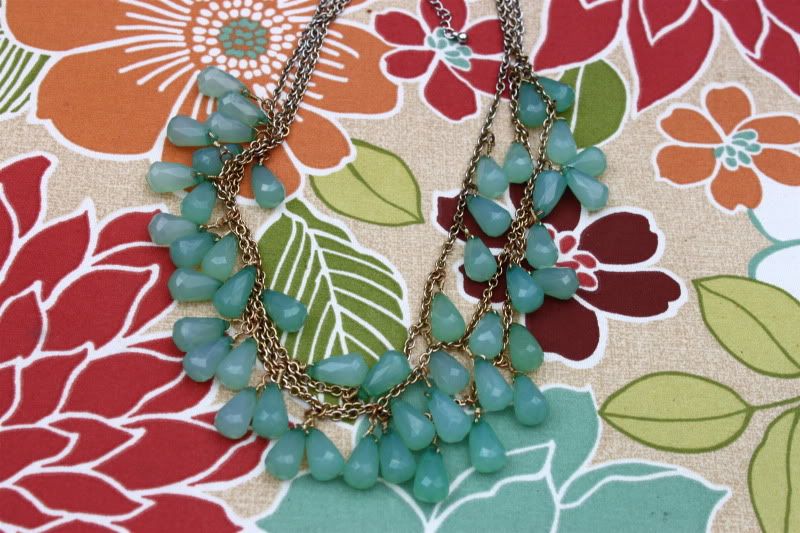 Forever 21
These. Shoes. I got them to wear in my best friend Lauren's wedding last summer, and knew that they would be saved for special occasions. They're ridiculously fabulous, and every time I wear them I feel 10 feet tall.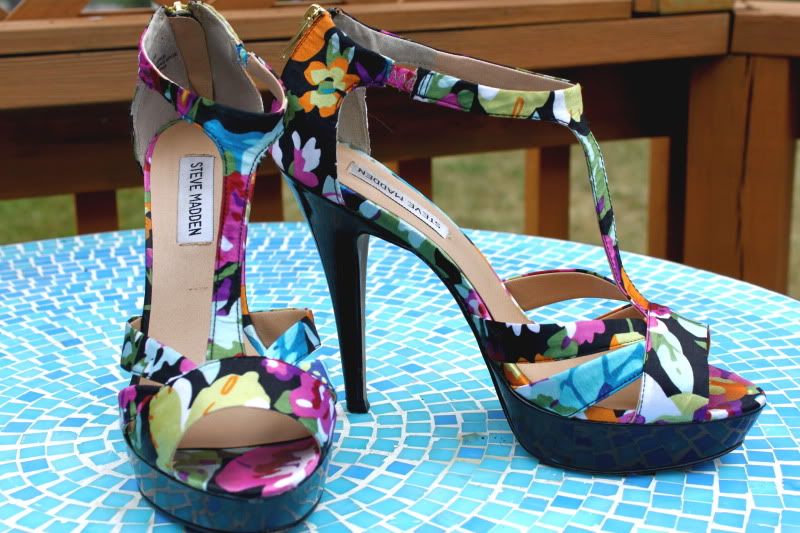 Dillard's
This lovely silk scarf. It's HUGE! When you unbunch it, it's enough that I could probably make it into a dress if I felt like it. It's perfect for taking along to places with super cold a/c. It's light enough for summer, but heavy enough to block the wind in the winter. This thing will never leave my side.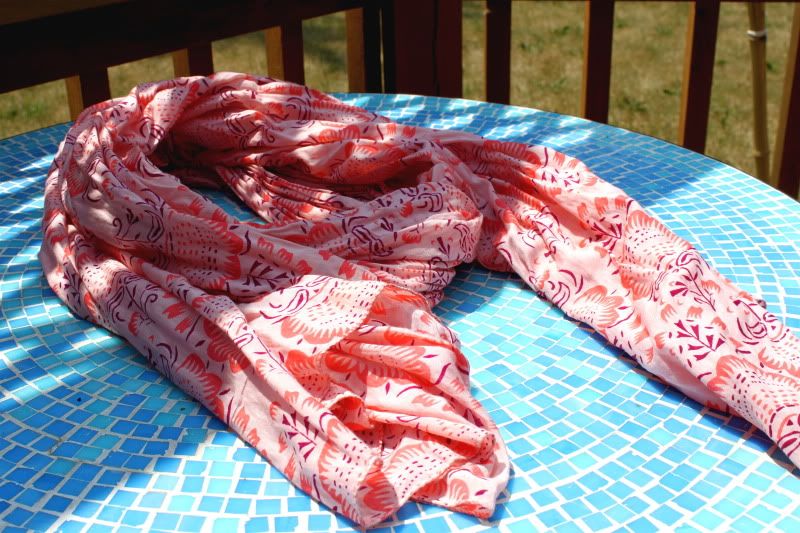 Gap