In the summertime, between heat and traveling, I want my wardrobe to work for me! I don't really want to fuss with styling a whole layered outfit when it is 90 degrees outside. Just not my cup of tea. I do believe that it takes effort to be fashionable, but nobody is actually going to keep on that blazer they threw over their dress once the photos are done! (Though that is an adorable look.) For the throes of summertime, my go-to is the sundress. It's one piece, it's light and airy, and it looks ridiculously cute with fun accessories. With dresses, you simply don't have the need to fuss. Plus, when packing for trips, you don't need to worry about matching and coordinating. Just get the accessories in the bag with it, and you're FREE!
I was absolutely head over heels for Lauren's adorable dress:
Dress: Dillard's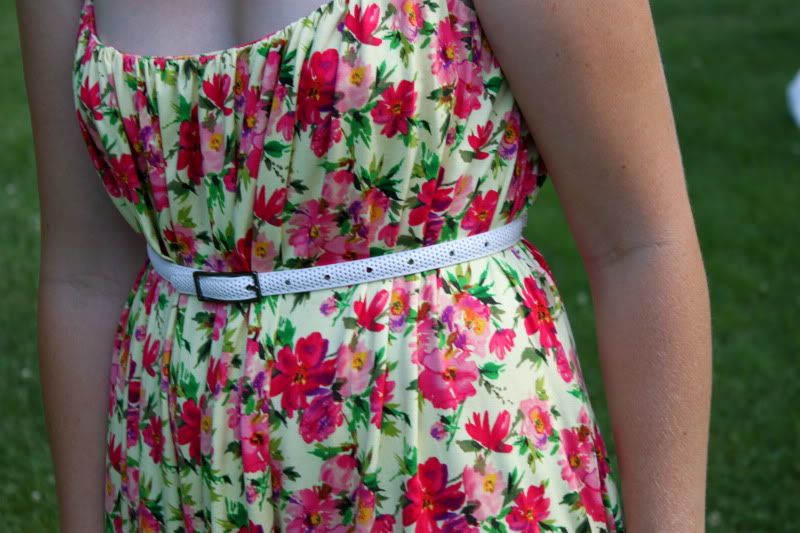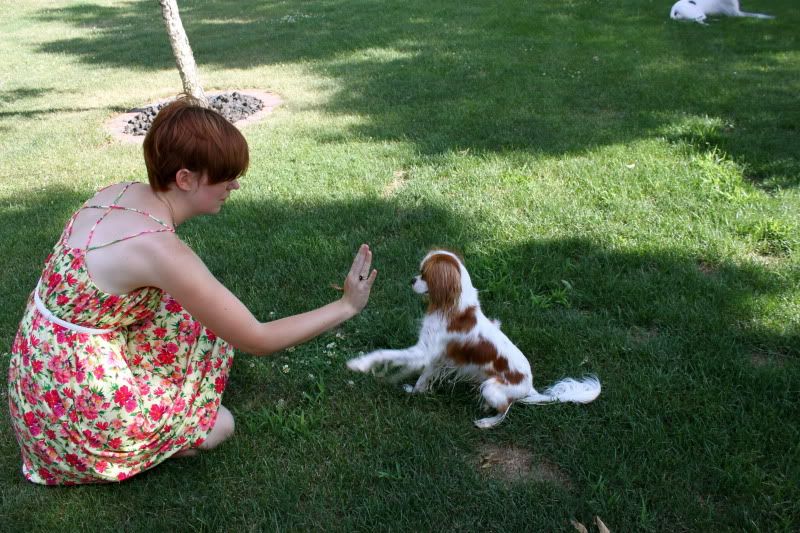 She looked adorable, and that print totally showed her personality without sporting a million layers. And, how cute is that belt?! Mixing up accessories can really change the whole look. If she wanted the dress to "speak" something different, she could use a brown leather braided belt with a fun flower clipped on.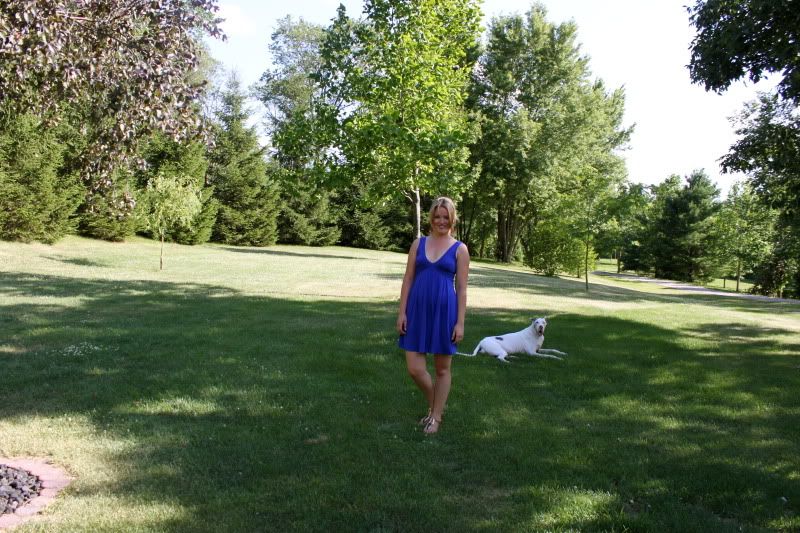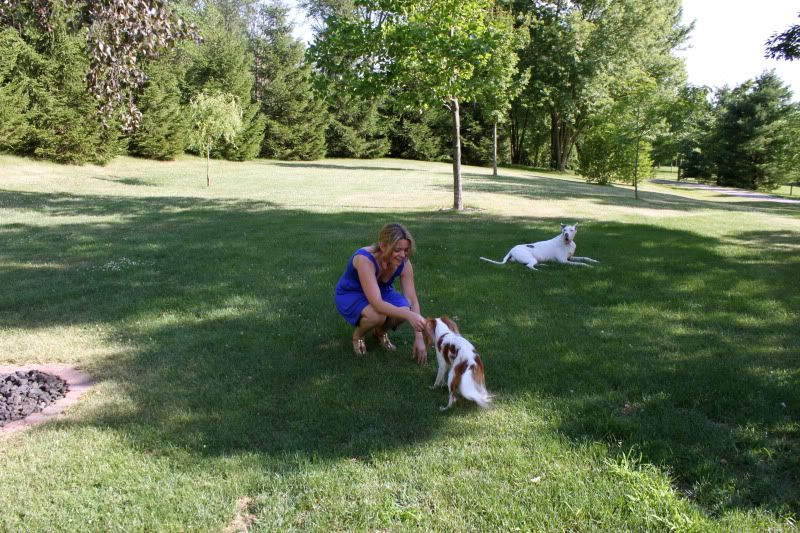 And Sophie the Dane? She went absolutely nude.