My favorite place to go to get back in touch with myself has got to be my friend Lauren's parents' house in the country outside the Quad Cities. It seems like everything slows down, the days last longer, the air is clearer, the sky is bigger, the stars are brighter. Food tastes better, wine is more enjoyable. This is the one place where I can shed all the layers of stress and really get down to some good ol' inner peace.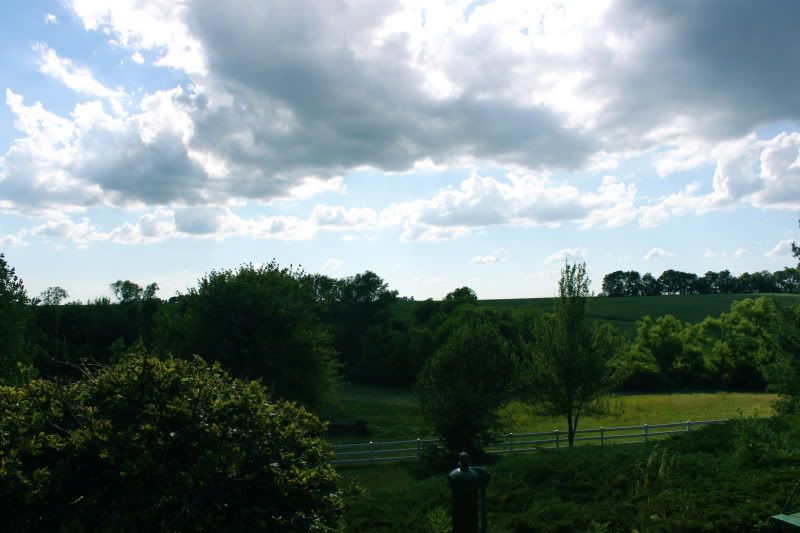 Here are the highlights of the trip so far:
We got these great pedicures yesterday, complete with a cheery summer flower: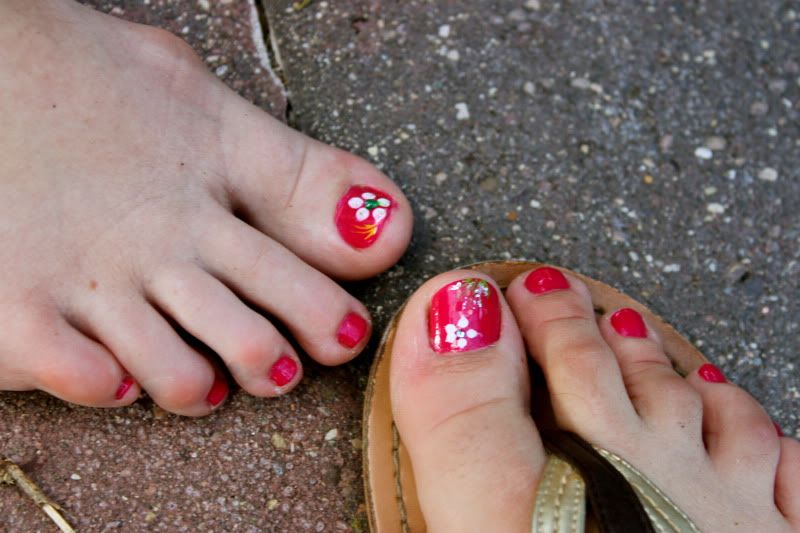 Lauren and I went to a great antique mall in Galesburg today, and I picked up these great glass bottles for wedding centerpieces: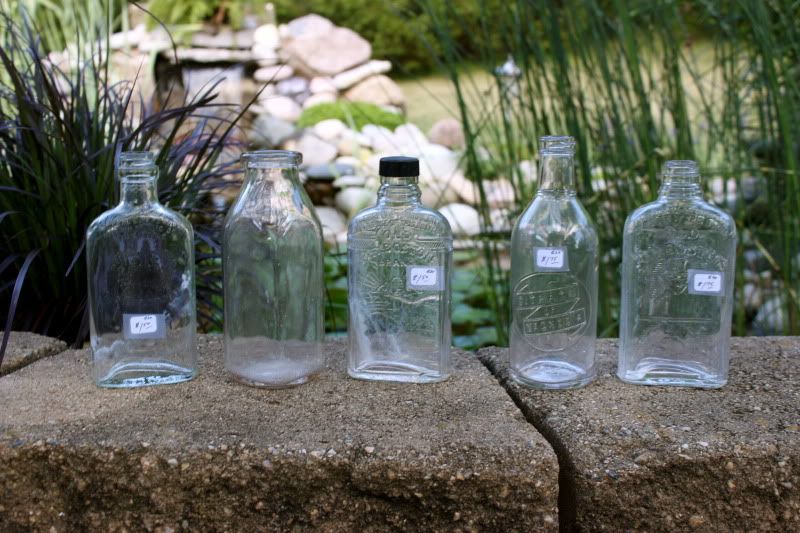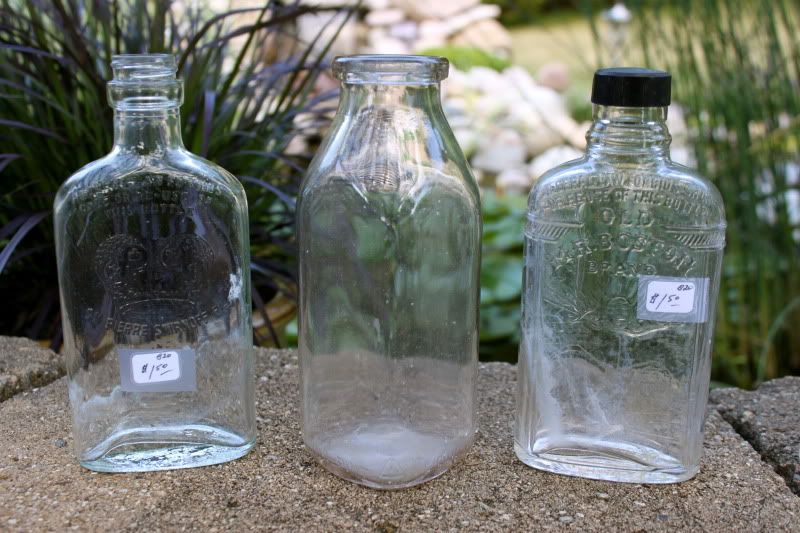 Then, we bought these flowers......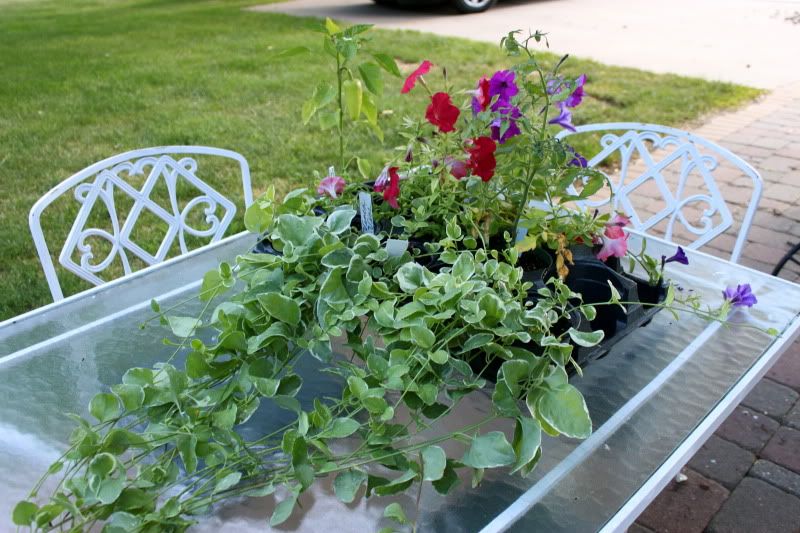 And planted them!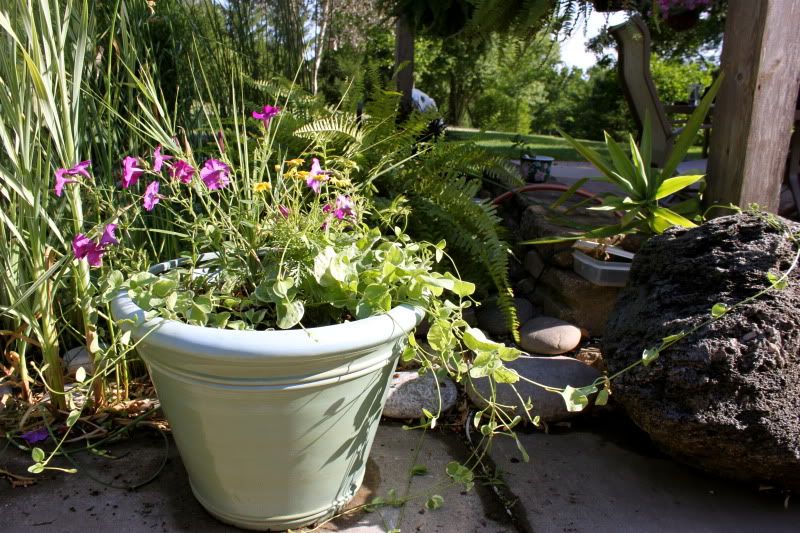 I have enough to bring some back home, too. I'm sure that once I plan them, they'll take me back here a bit! :)