Kate Spade just keeps 'em coming! Just when I thought I couldn't love my bag designer any more, THIS HAPPENED:
This is no April Fool's Joke. Kate Spade released a whole new line, called Kate Spade Saturday. It's a funky, fresh new brand that takes on an even more playful (if that's possible) vibe. Part of this wonderful launch is the customizable Weekender Bag.
You start with a blank slate. It looks like this: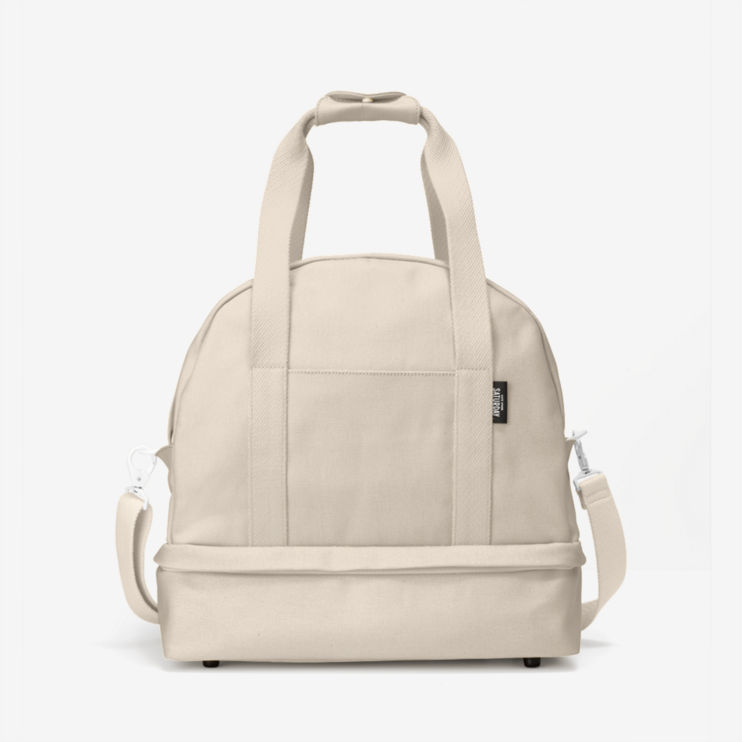 From there, you can change it up so that your personality is reflected in all of the details, down to a teeny, tiny monogram.
Cool features: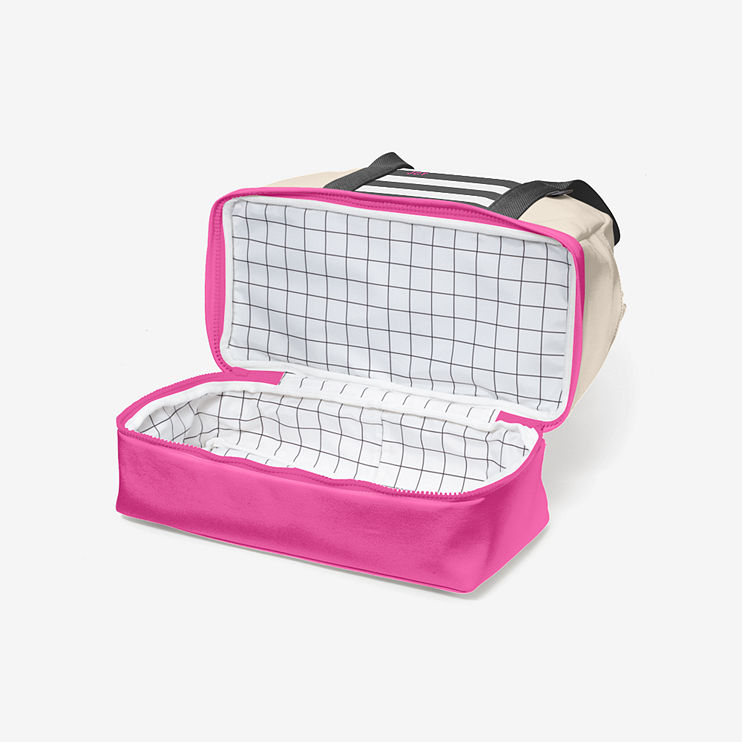 A zippered shoe compartment.
A cell phone/accessories compartment.
Mike and I just finalized that we're postponing our bigger, longer honeymoon and taking it in January or February. And it will be somewhere tropical and warm. Right after the wedding, we're "mini-mooning" in Saugatuck, MI at a B&B. We're super excited!
This would be the perfect travel bag.