When I'm deciding what to wear for a holiday like Thanksgiving, I put my priorities first.
1) Must be cozy.
2) Must allow for proper concealing of food baby.
3) Must be both of these things while remaining stylish.
While I've been on this vacation in Portland, I've held to this dressing motto on a daily basis. There's a lot of eating happening here, folks. If I didn't already wear this exact outfit two days ago, I'd be wearing it again today.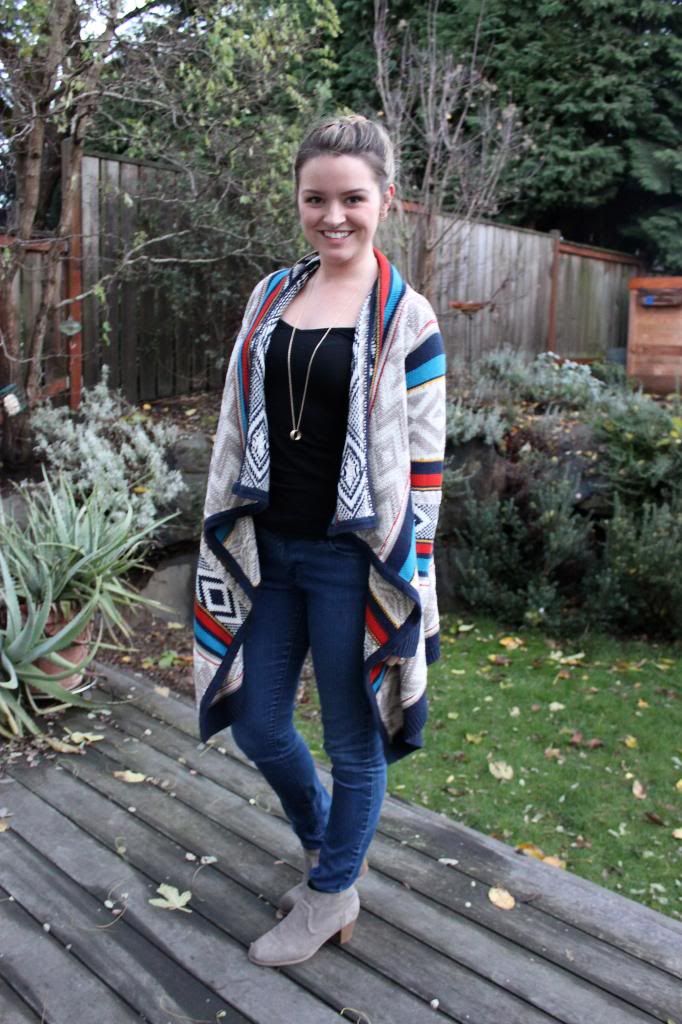 Sweater: Old Navy || jeans: Old Navy || boots: Target || necklace: dogeared
Not pictured here are the three chickens that reside in the back yard of Mike's sister's house! It's the coolest/oddest thing to stand in the kitchen and see chickens through the window. They just walk around the yard, sometimes nestling into the gaps between the rocks, sometimes peeking in at what the humans are doing. Portland is so different from Chicago!