Every once in a while, life doles out a happy surprise. Like Monday. I've been very, very busy lately, and a whole day off was just what I needed. It was great! I took it slow, sipped some coffee... hung out with these guys: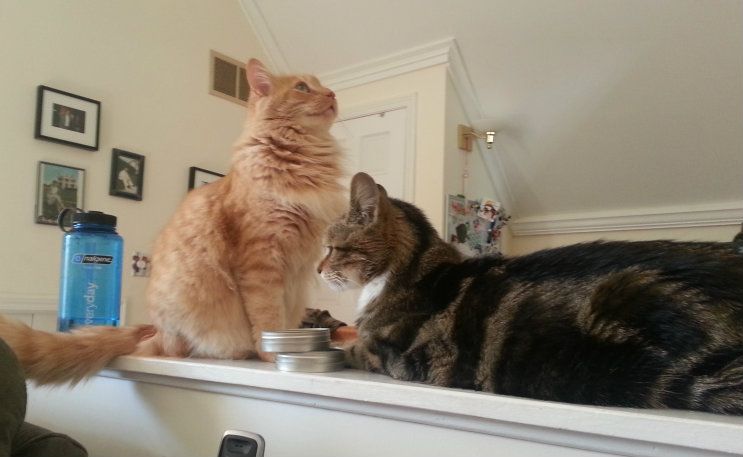 But they had their day-off agenda filled with eating bugs and licking icky things, so I met up with my friend Jen and we had a grand day out!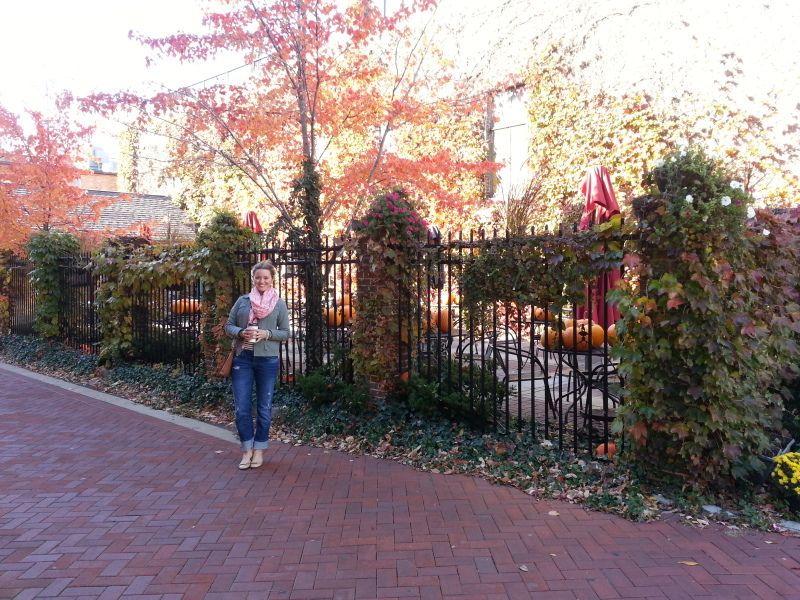 Jeans: Gap || Tee: F21 || jacket: Ruff Hewn || scarf: Gap || flats/wedges: Ann Klein || Bag: Fossil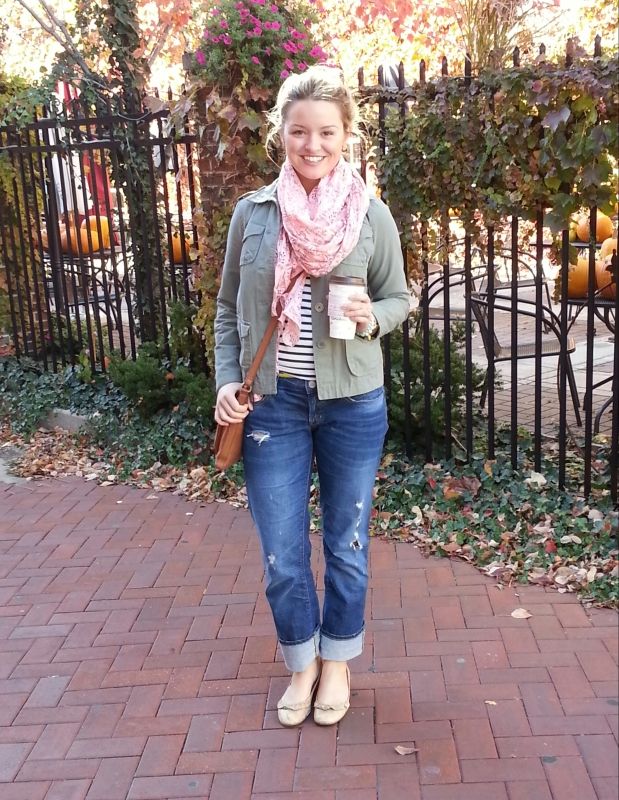 On days off, I won't want to have to fuss with my clothes. I want them to work for me, to be extra functional. These Gap jeans are in my frequent rotation for the moment. They're two sizes too big, making them perfect candidates for boyfriend jeans.
Wanna know a secret? I get my trendy jeans from Salvation Army. Boyfriend jeans are great now, but I'm not about to make an investment. $3, baby. They're actually a straight leg fit with a little stretch, but if you buy them two sizes too big and cuff the bottoms... voila! Boyfriend jeans! I found these in the already-destroyed style (done by Gap). However, if you want some wear here and there and all you can find are normal jeans, it's nothing that a bit of sandpaper can't help you with! Just rub it on the spots that you want to be distressed.