One trend that I am really loving right now is the boyfriend jeans trend! Just look at how the master of style, Rachel Bilson, does it:
On top, she's rocking a clean, tailored look. The jacket is crisp, but the t-shirt makes it a bit casual. This leaves space for the boyfriend jeans to bring in just the right amount of grunge. I think true style moments happen somewhere in between polished and grunge. It's as if the look is carefree. The outfit seems to say, "Yes, I look nice, but whatever, I don't really care." It's that careless spirit that makes this look so great. P.S. Those clogs only help the situation. They're a classic leather, a wonderful go-to.
When my lovely friend Miranda blessed me with her boyfriends that weren't quite doing it for her, I decided to wear them... oh... immediately.
top, Plastic Island || jeans: Aeropostale || shoes: Target || bangle: F21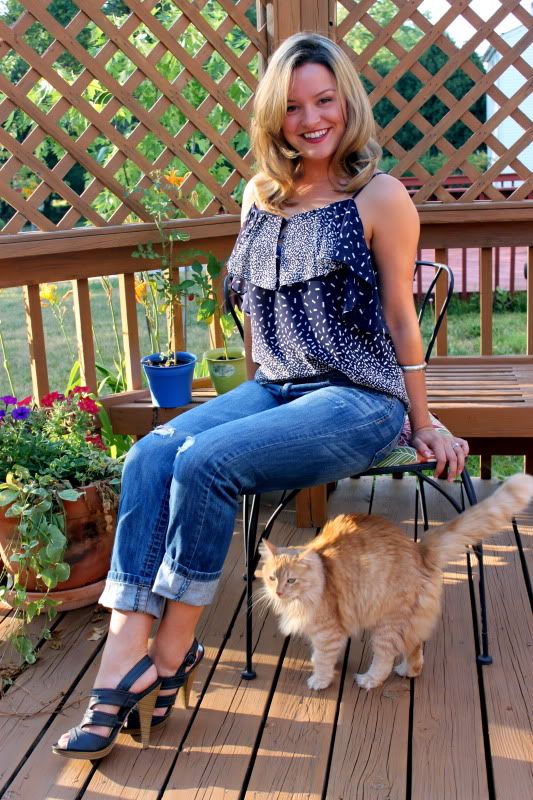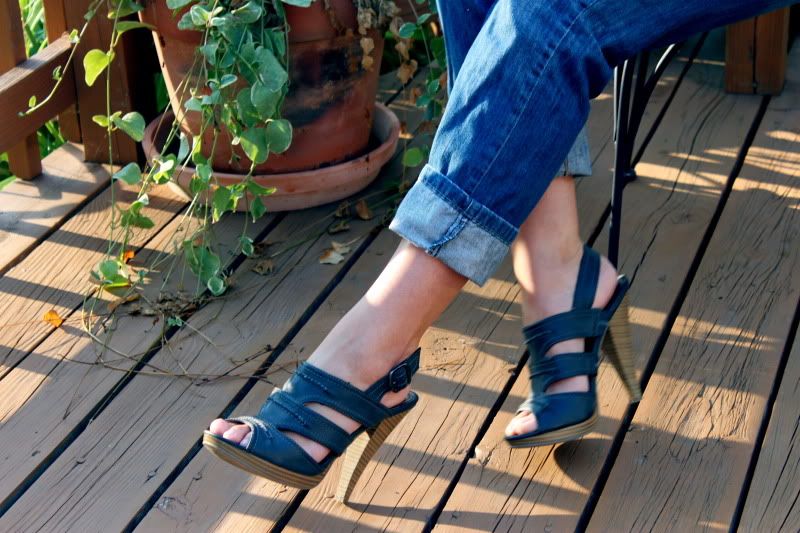 I really like the look of the flirty, feminine top mixed with the baggy boyfriend jeans. It's kind of the same theory as the Rachel Bilson look. Putting something polished and "nice" on top mixes really well with the boyfriend jeans on the bottom. This may go without saying, but heels are just so right with the boyfriends.