I had to keep pinching myself yesterday to make sure that it was really happening! I went for an a-mazing run in the morning, relaxed in the afternoon, and then Mike and I went to the riverwalk and played frisbee in the park AND ate ice cream! We topped off the night with pizza and watching Saving Silverman. I'd definitely say yesterday qualified as the best day of the MONTH. Life seems to give those to you when you need them most!
With the long days and my lighter-than-normal schedule, I've been embracing simplicity in my life and in my clothes. In the summertime, I stick to basics and fun accessories -- there's just too much activity and heat to be smothered in fabric!
Our tasty ice cream!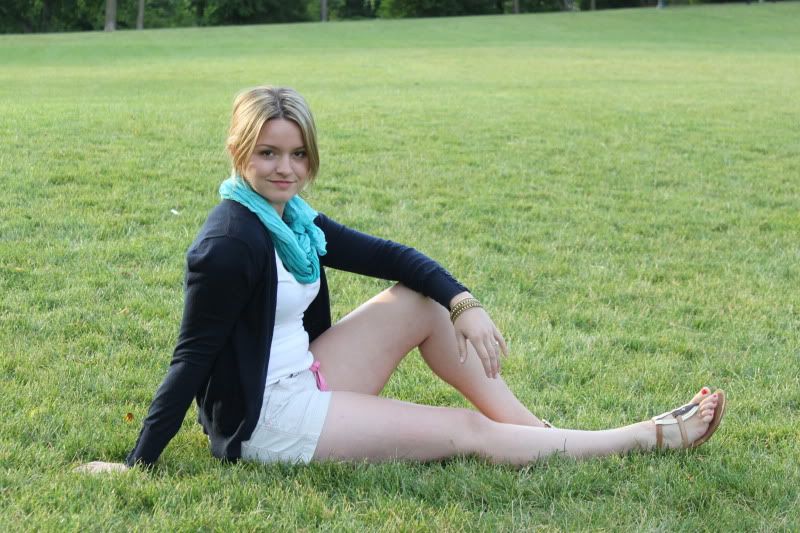 cardigan: Loft || tee: Old Navy || shorts: Target || sandals: Bakers || scarf: a random stand in Paris! || earrings: World Market || bracelets: F21