It has been a wonderful week, so far! The weather has been absolutely perfect, I've found time to meet up with friends and family I don't see much, and I've worked with a wonderful client. Also, I exercised (big accomplishment!). The way I see it, there is an interrelatedness to life. The more positive energy you put into it, the more you get out. It even spreads from one area of life to the next. Sometimes you need to do some tough work to find out what makes you happy, but once you find it, ride that wave!
To reflect my mood, I wore my favorite striped top yesterday. Wearing it always makes me feel cheery and a bit artsy. With some bright accessories, I was downright chipper.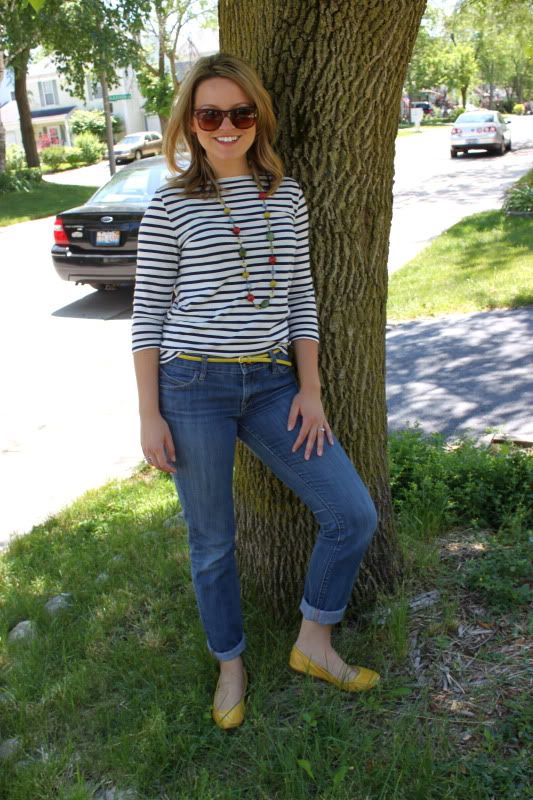 top: F21 || jeans: Old Navy || flats: Gap || necklace: F21 (I think!) || belt: Loft || shades: F21
I hope this week has been treating you well so far, dear readers!