It's so beautiful outside! I could run and jump around, leaping and bounding in the warm air! Everything is green! I always hear birds! Mother nature is putting on quite the show recently, and I'm a lucky spectator. At a time in my life where I need direction and clarity, I'm finally finding some peace with myself, and I feel like the weather is celebrating right along with me.
When I go outside and look up, this is what I see: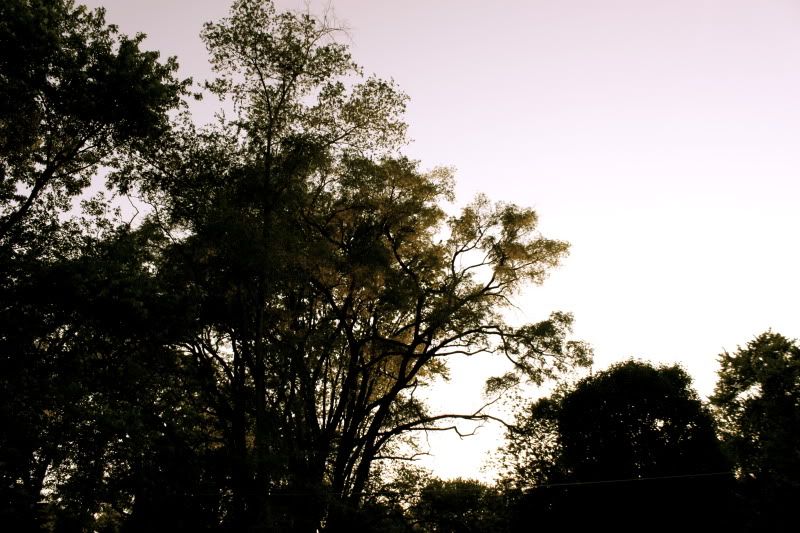 It makes me soooo happy.
It's also the last week of subbing for me, and I'm looking forward to some lazy mornings and days spent outside as the summer approaches. My wallet might take a bit of a beating, but there's more free ways to occupy myself when it's this beautiful out. Mike and I are so lucky to live by a beautiful path that goes on forever in several directions. Perfect for bike rides and long walks and jogs. I'd like to muster up the moxy to do a small bike trip (yeah, like overnight!).
Anyhow, my mood was definitely reflected in my clothing today! I wore bright yellow and salmon. Playing with the citrus colors has been an interest of mine recently!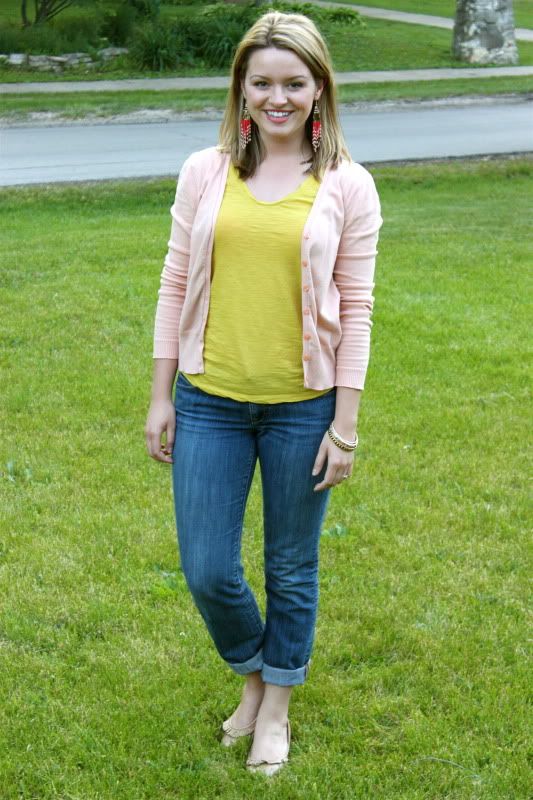 t-shirt: Loft || sweater: H&M || jeans: Old Navy || shoes: Anne Klein || earrings: World Market || bracelets: Forever 21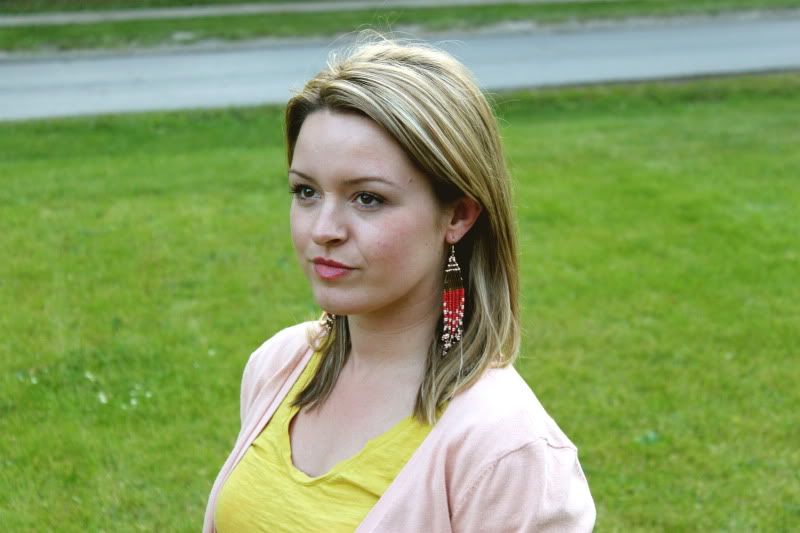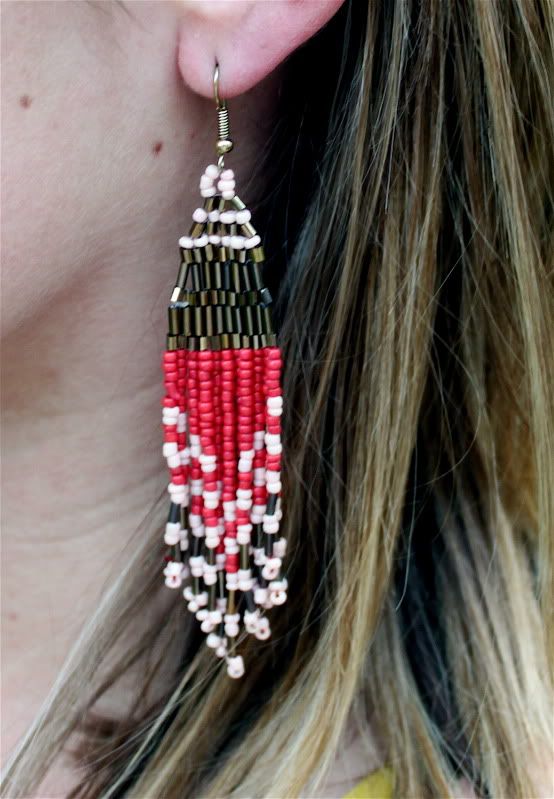 Well, chickadees, I hope this week is chugging right along for you! Enjoy every moment of this beautiful weather, because we'll be missing it someday! :)