It was a Tuesday morning. There was still a whole lot of week left, and I wasn't feeling it. I wasn't feeling stiffy, uptight, "dressy" clothes for my subbing day. I felt like pajamas, coffee, and my fuzzy robe. "How," I thought to myself, "do I make it to school in this mood and still look good?" I had to cheat!!! The answer came in these great cropped cargo pants from Loft. I adore them! Not only do they feel like lounging-around-all-day-and-there's-nothing-you-can-do-about-it-pants, but I think they're pretty darn cute! After I managed to get them on, I wasn't feeling creative up top, either. I added some neutral basics, a couple sparkly things, and walked out the door. And, ya know what? I felt pretty good. So, take that, no-jeans-during-the-week dress code! I felt pulled together and still remained comfortable. I think there really is something to dressing for your moods. If I walked around all day wearing something that made me uncomfortable, I'd feel kind of fake. I think my best outfits are the ones that match my mood.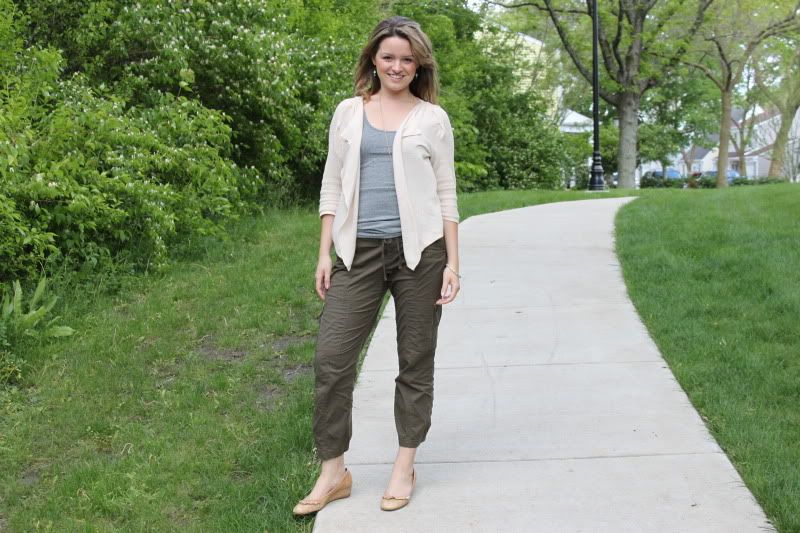 sweater: Gap || tank: Target || cargos: Loft || necklace: dogeared || earrings: I made them! || bracelet: F21 || shoes: Anne Klein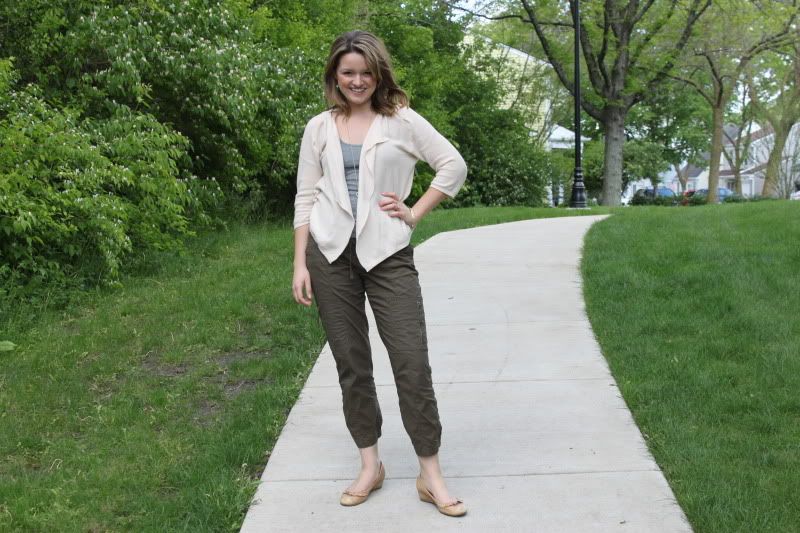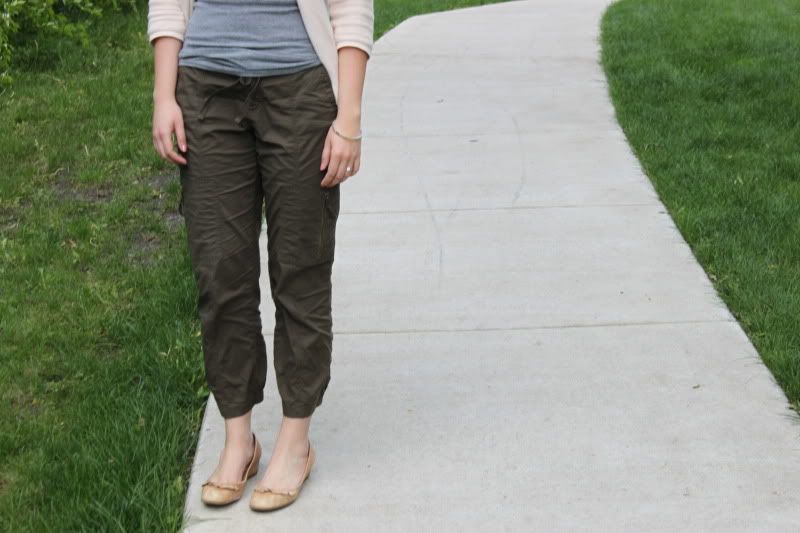 Lesson learned here, chickadees? Be sure to keep lots of neutral layering clothes around for the mornings you just don't feel like it!