Elan Boutique
143 W. Jefferson
Naperville, IL
630-922-5766
Looking for L.A. Fashion in the Chicago area? Elan Boutique is exactly what you need. They're a little taste of L.A. celebrity style in the heart of Naperville.
Laura Vertucci and Jan Armijo combined forces and opened Halloween weekend, 2007 in the south end of Naperville. Realizing they wanted to be closer to the action, Elan relocated to downtown Naperville in March of this year. They have a great corner space with a wrap-around deck. You won't miss it because of all the great fashion finds they've hung outside.
Laura and Jan make quite the duo when it comes to running a business. They treat their business with a light-hearted nature that keeps customers coming, but they're also serious about fashion. Says Laura, "We have different tastes; two people with different tastes work well together." Because of their differences, the store has a great, well-rounded feel to it, making it so that there is something for everyone.
Among the great selection of trendy and chic clothes is Elan's collection of Miss Me jeans. Jan explains that they were the first boutique in the Naperville area to carry them. When they first came out, this duo had faith in them when everyone else was still not so sure: "We had to beg people to try them on," says Jan. Better yet? Laura serves as the in-house tailor, offering original hems for $10. Can't beat that!
One of the best aspects of the shopping experience at Elan is the customer service. When asked what makes their boutique stand out from the rest, Laura immediately replies: "Our personalities. Our personal touch." When you walk into the store, it's clear that Jan and Laura are fun to be around. They're involved in your shopping experience, and they'll be honest about helping you find the perfect look. "I tell it like it is. It it doesn't look good on you, I am not sending you out with it," says Jan. She also explains that one of her favorite parts about running the business is "When somebody comes out of the fitting room and is so excited about what they're wearing, they ask to cut the tags off."
There is always something new at Elan, especially when it comes to jewelry. "We order jewelry daily," says Jan. Laura's talents flourish when it comes to displaying and merchandising the new shipments. "I like getting all the merchandise in. Opening it is like Christmas," she says with a grin. Her attention to detail is really something. When you feel like you've seen it all, your eye catches something you hadn't seen. There is a depth about the store that is adventurous and exciting.
Something else that sets Elan apart is their collection of Lollia and Tokyo Milk body products. Found at Anthropologie and other high-end boutiques, it really rounds out their collection. The scents are heavenly and the creams are PERFECT. Not greasy, not too light, and not too heavy.
As part of their feature, Elan Boutique is kindly hosting a giveaway for you, dear readers! Here's what's up for grabs: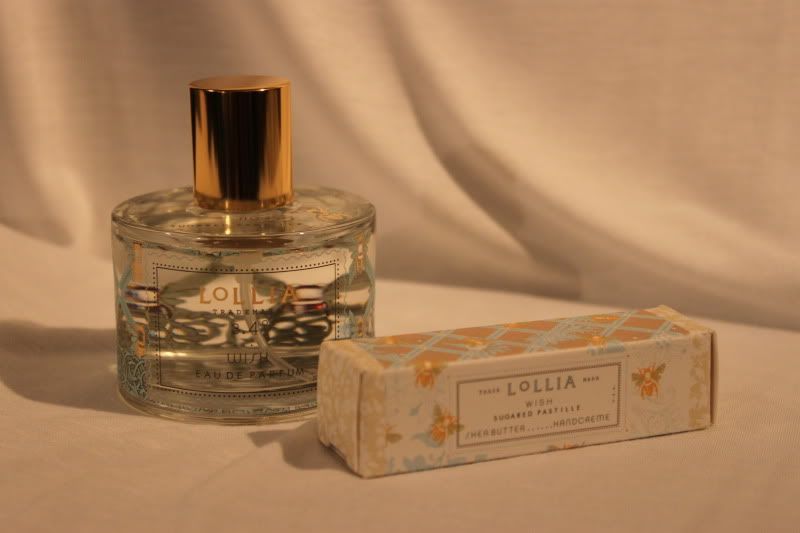 A full-size Lollia perfume and a hand cream in "Wish." It's a beautiful scent that is light and warm at the same time (my personal fave!). Just use the Rafflecopter widget below to "Like" both Elan's facebook page and mine. One lucky winner will be contacted via e-mail on Sunday! Good luck!