Yesterday was our first full day here in NYC. It was BEAUTIFUL! We started the day in Columbus Circle to check out the statue and meet our friend Angela and her BEAUTIFUL baby Jessie.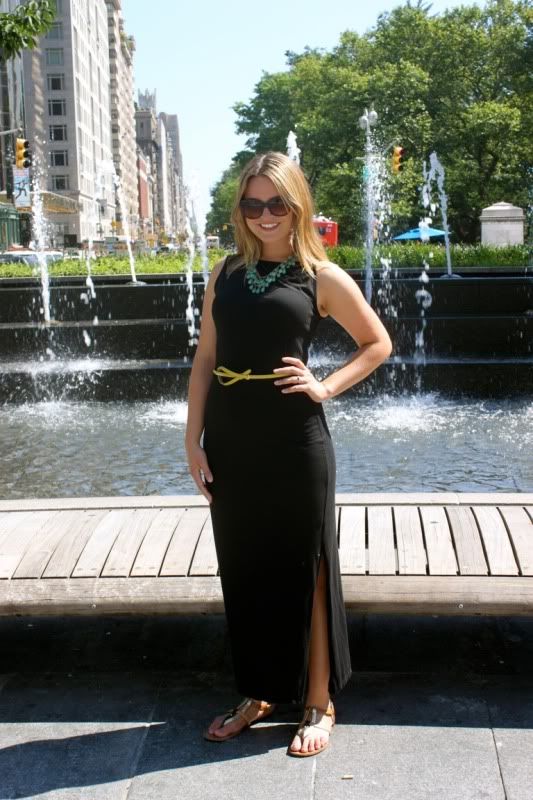 dress, necklace, sunglasses: F21 || belt: Loft || sandals: Bakers
Then, we spent a great chunk of the day in Central Park. We spread out a blanket and I fell completely in love with the day. Under the shade of the trees, the temperature was perfect. I love how in the midst of a crazy busy city, there is this beautiful oasis of trees and nature.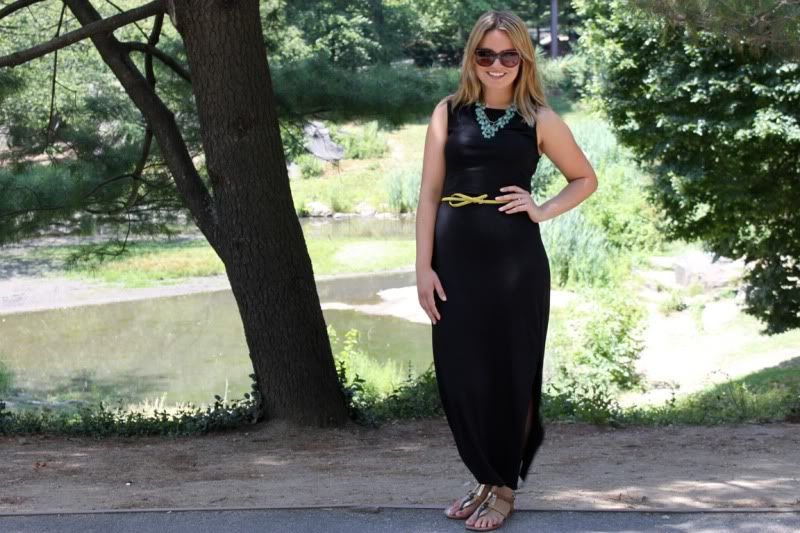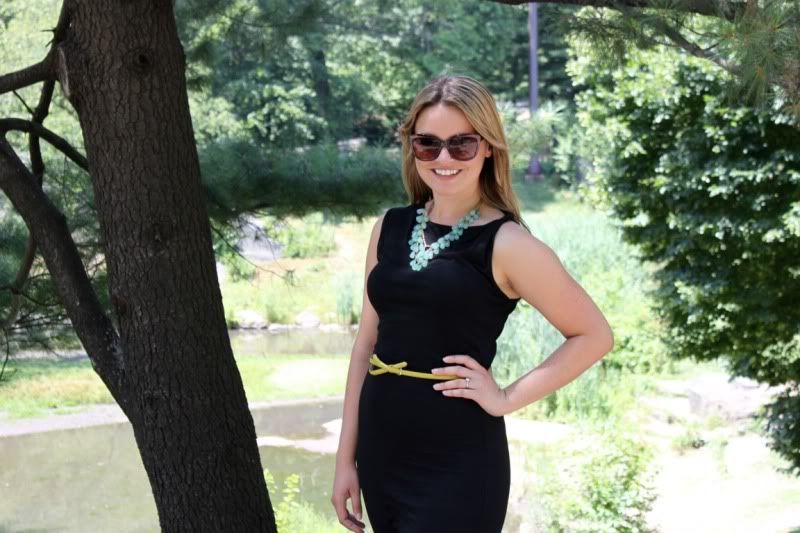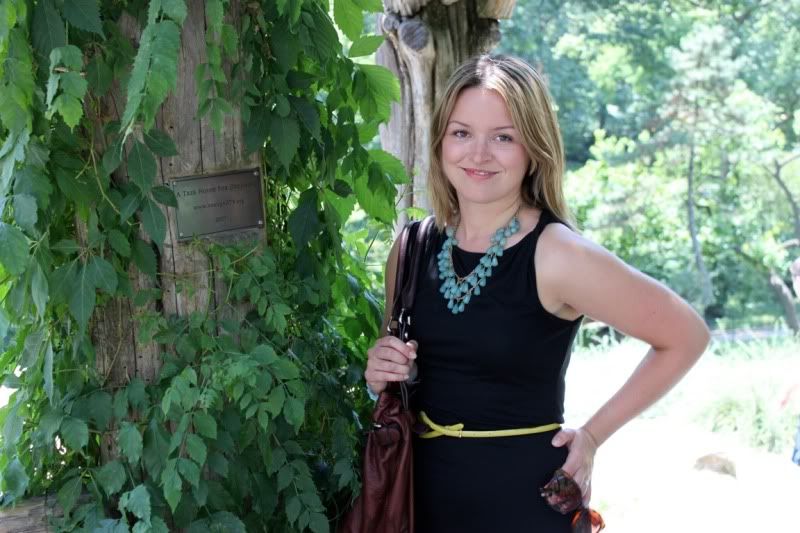 For lunch, we found a GREAT organic food cart.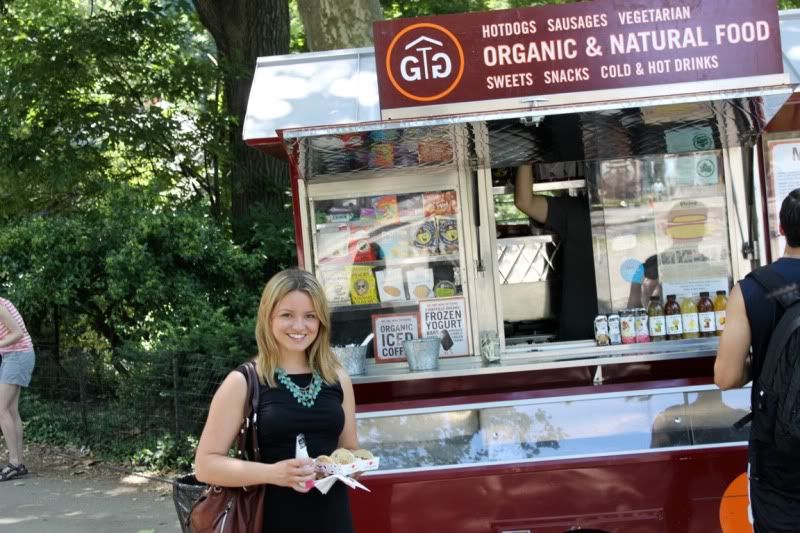 Then, we did a little window on the Upper East Side.... and this happened:
Then, Mike and I migrated over to SoHo for some MORE shopping.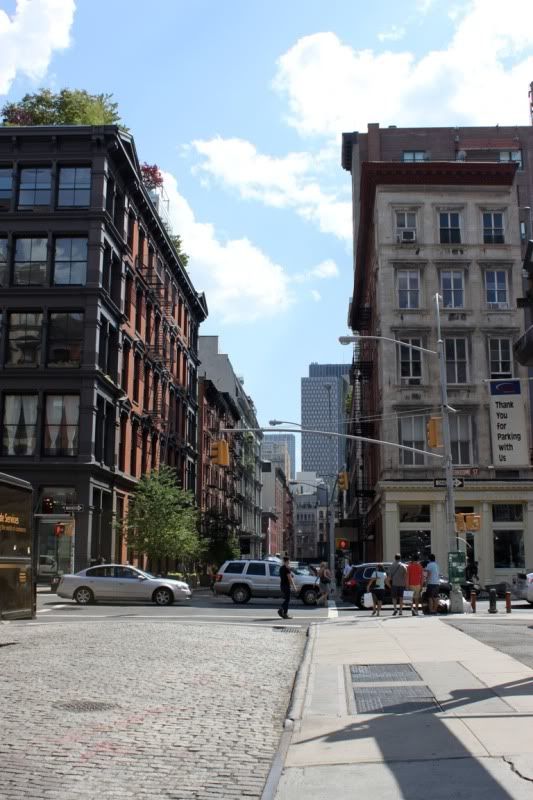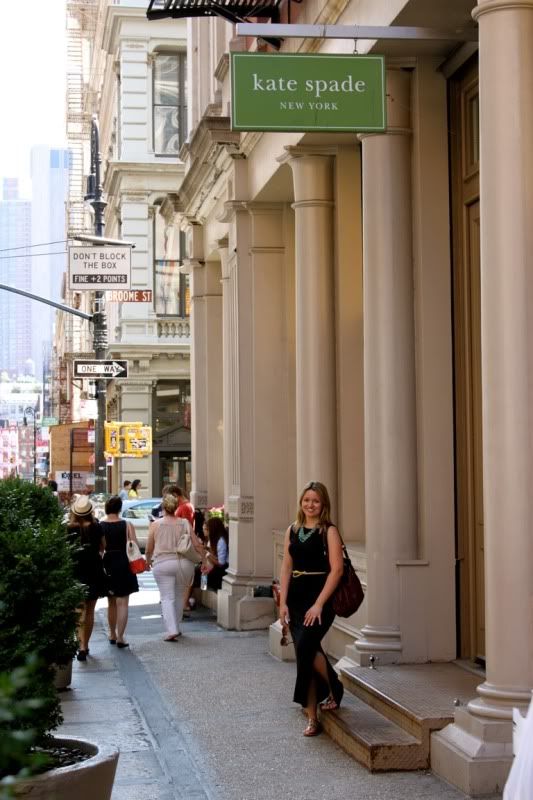 Then, I picked up this puppy for $7 on the street!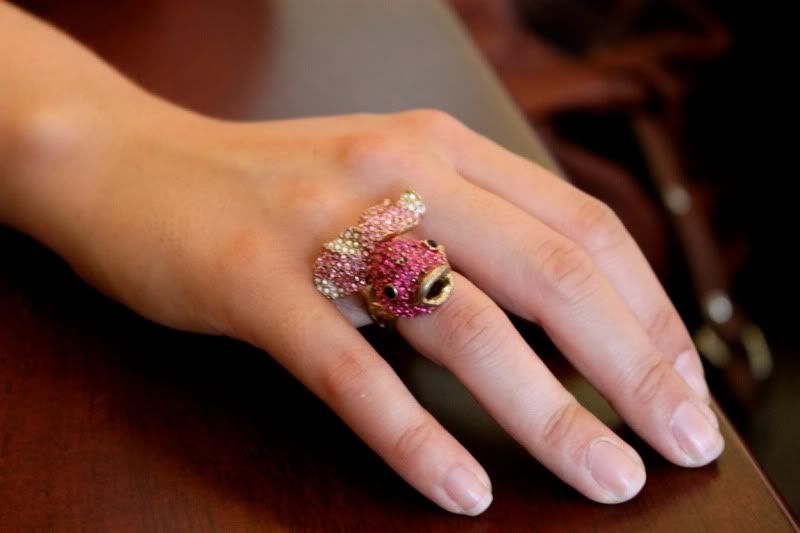 After all of our adventuring, we were FAMISHED. We stopped into this great little bar and refreshed ourselves a bit.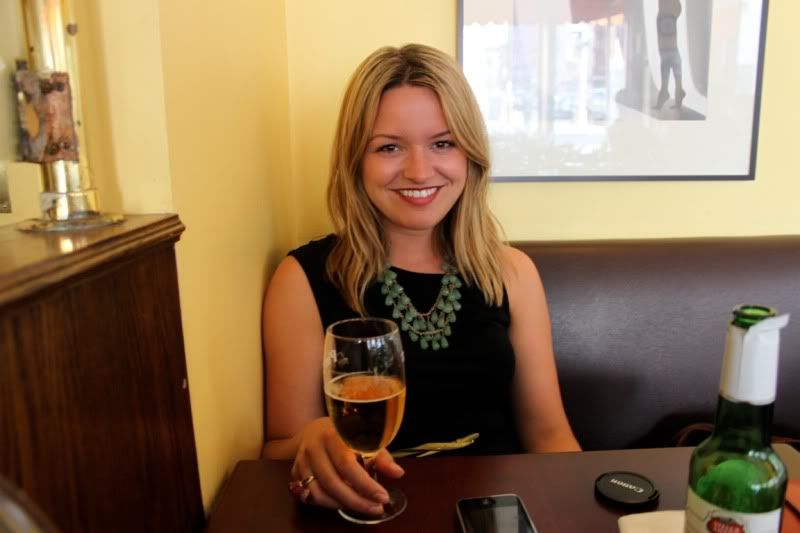 While we were in the bar, my very first best friend walked in and shocked the heck out of me! Adam and I go back to the first day of kindergarten, and before yesterday, I hadn't seen him in six years. Seeing him was a blast from the past, and it was great spending the rest of the evening catching up! We moved on from the bar to yet another bar for some wine before dinner. Dinner was on the patio at an AMAZING Italian place, DaNico's. Mike's sister organized a wonderful group of people. Everyone who has been part of our NYC experience so far was there, plus a few more. We enjoyed the food and company well into the evening, and when we got home, we crashed into our pillows for a deep sleep. This trip has been nothing short of blissful, and I can't wait to see what today brings!