One thing that can be tricky about dressing at this time of year is temperature transition! Especially this year, we've had very warm weather one day and kind of cold weather the next! If you've put away your heavy winter clothes, there's still a way for you to be warm but feel springy on cooler days. I styled a light summer dress for warm and cold weather.
In this styling, I wore the dress with black leggings. To avoid dragging it town too much, I paired the dress with a light, swingy sweater and playful wristwear.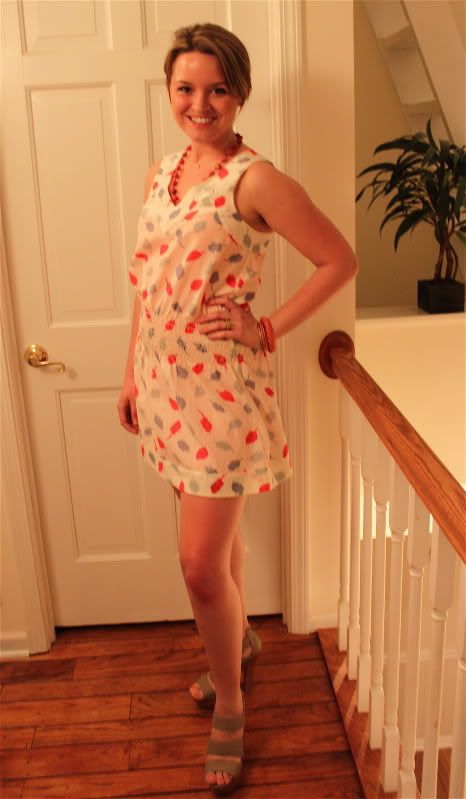 In this styling, I look ready for summer by removing the leggings and sweater and adding a fun necklace and nude heels, paring the wristwear down to just warm colors.
Even if the temperature isn't warm, you can still feel hot in your little summer dress!