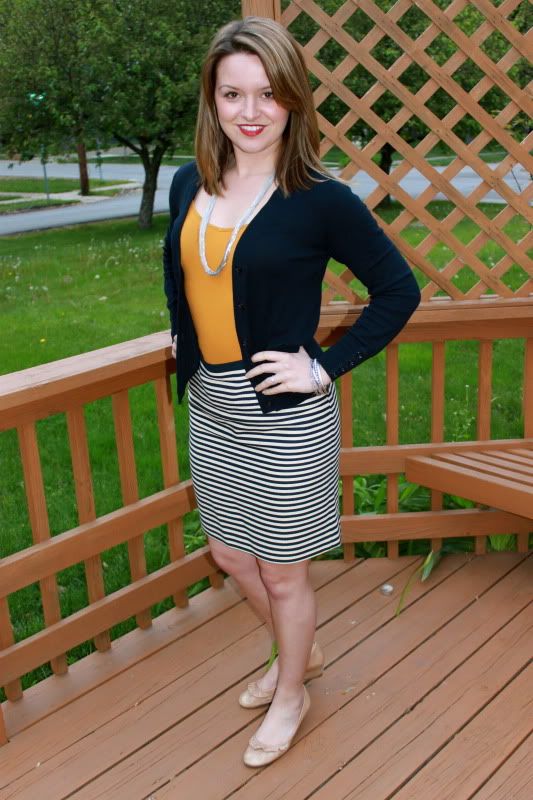 cardigan and skirt: Loft ||| tank: Forever 21 ||| shoes: Anne Klein ||| Accessories: here, there, and everywhere!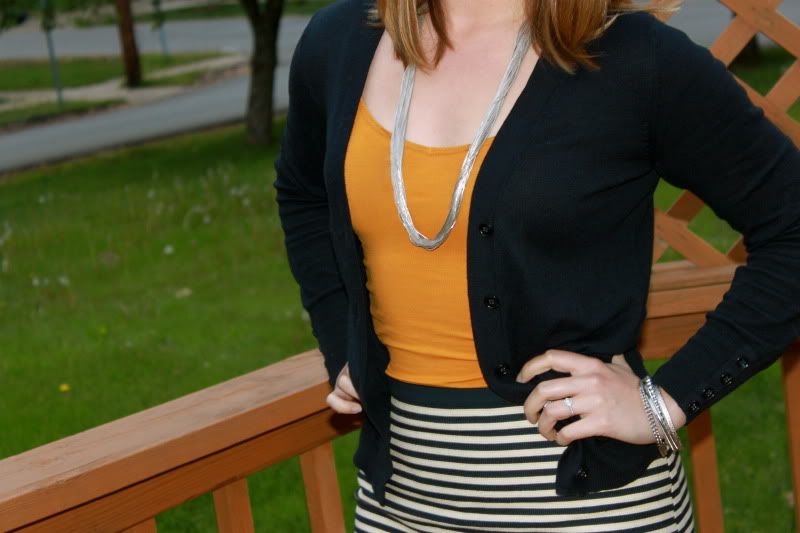 A few days ago, I posted about
wearing stripes with bright colors
. Here, I'm showing you in person how it can be done. I got this great skirt at Loft (during a brief stint of being employed there), and paired it with this beautiful golden tank from Forever 21. In order to pull it all together, I anchored the look with a dark neutral navy cardigan and silver accessories. As I said earlier this week, wearing brights and stripes together can be done (really quite easily), as long as you let them take center stage! Make sure whatever you pair with them isn't too busy, and you'll look great! :) Happy Wednesday!