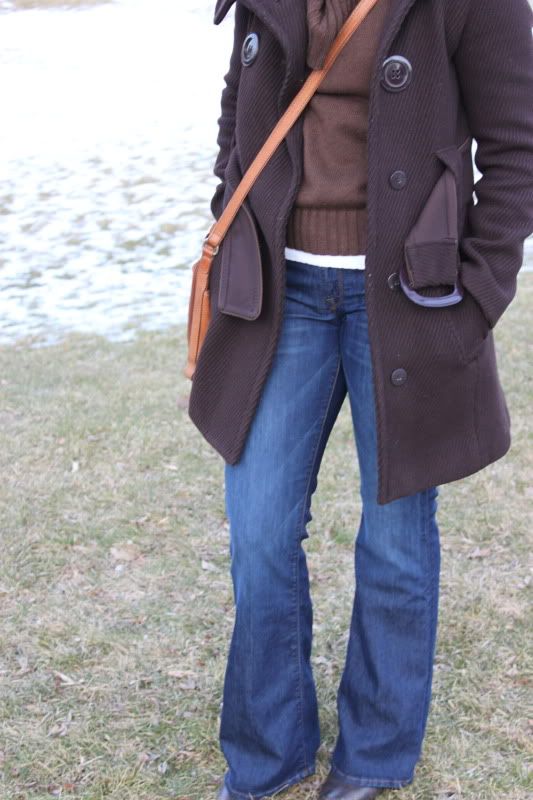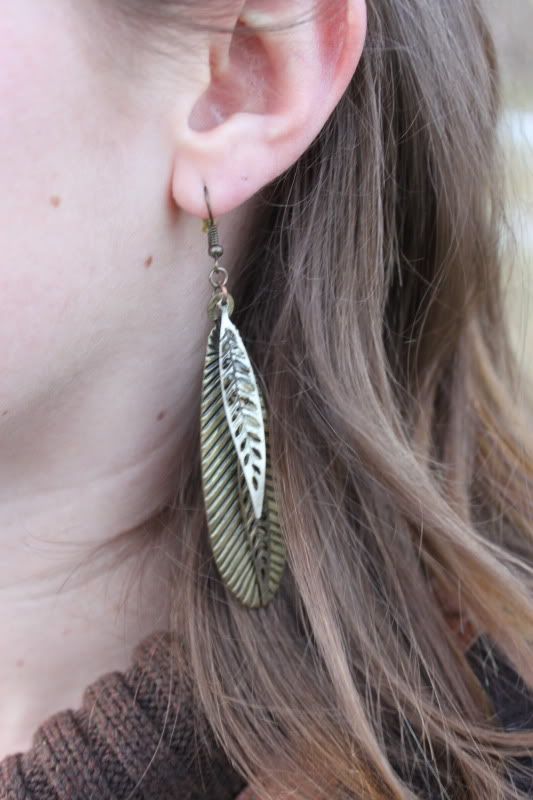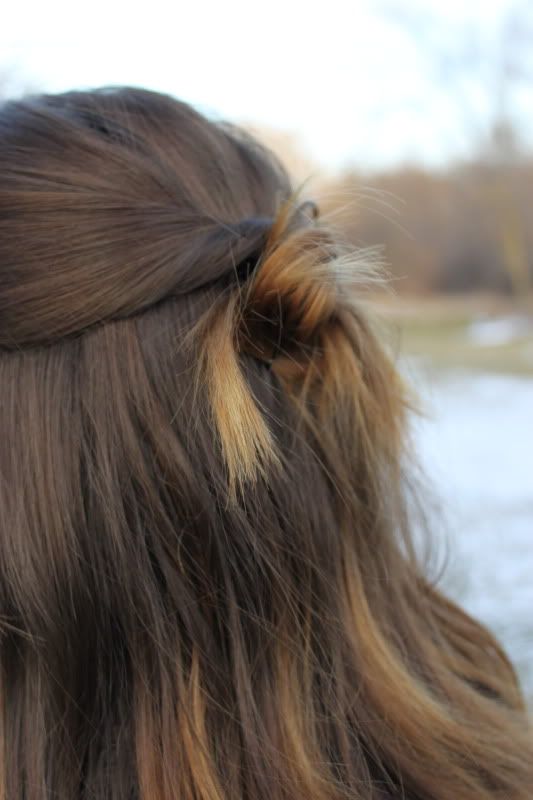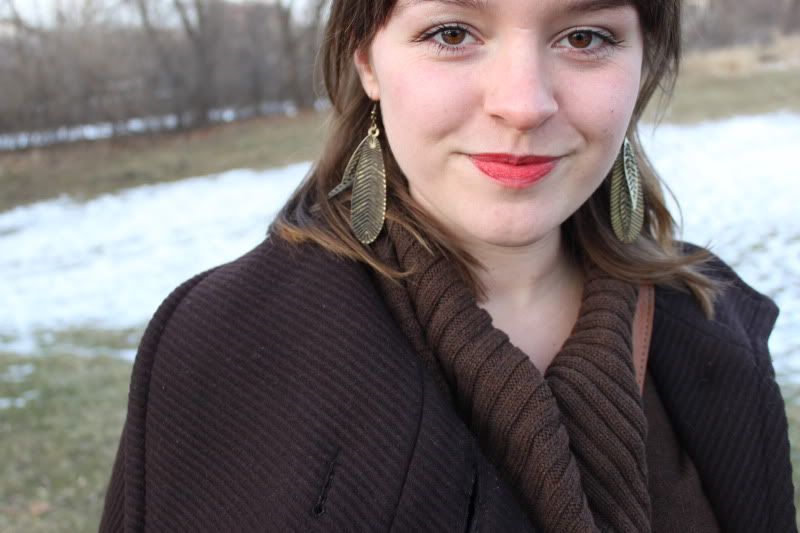 [Coat, Soia & Kyo; Sweater, Jordane Pierre; Jeans, Lucky Brand; Bag, Fossil; earrings, F21]
We've been having some unusually warm weather in the usually-freezing Midwest recently, so this is great! Normally, January means that it's time to pile on everything I have just to stay alive!
Recently, I've been going light on the makeup. I think something about having wintery pale skin makes me want to put less color on my face. Just some excellent lip stain and minimal mascara. I also tried a little twisty action in my hair today... it's enough to get my hair away from my face, and it looks cool in the back, too!